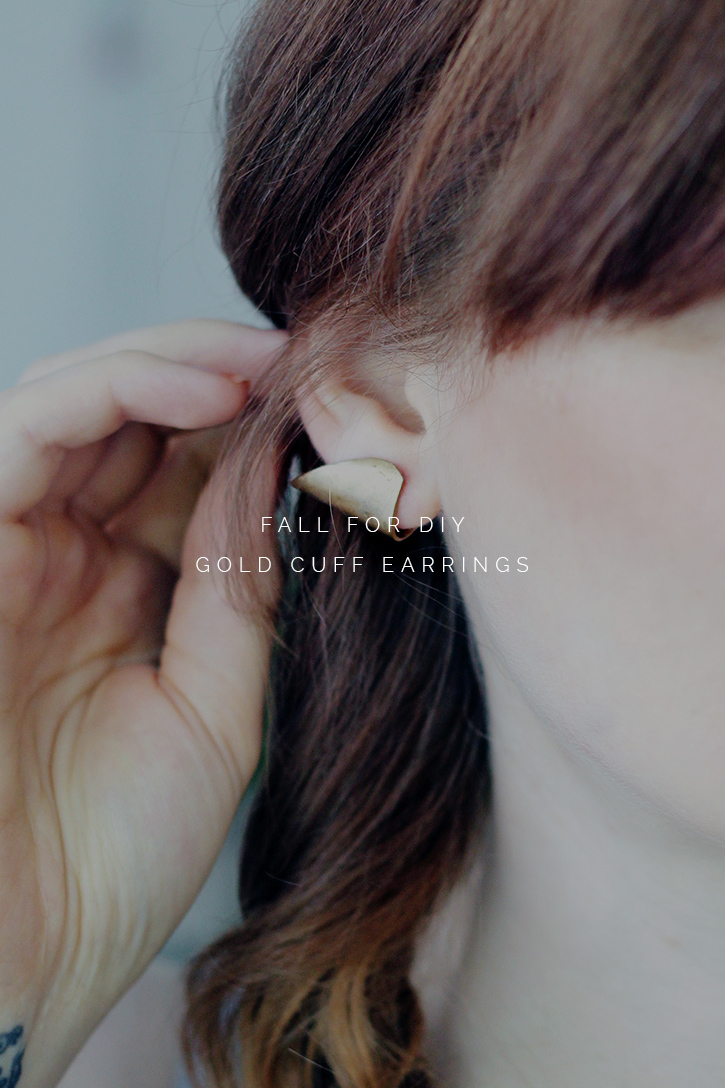 You might have heard me talking about my earring dilemma here on the blog before. It's an ongoing issue I have with dangling, sparkly earrings that look fantasticly grown up and sophisticated in shops, online, in other peoples ears and just laying around in general, that is until I have anything to do with it. As soon as those little wires grace my pierced ears a transformation happens. I'm suddenly a much, much younger version of myself clopping around in oversized stilettos and parading the latest wears from Pat Butchers jewellery box. (Very British reference there. Sorry to anyone who didn't watch Eastenders in the 1990's!) Needless to say, they do not look good.
My solution to this problem? Make beautiful low key pieces that still have an impact without giving me that 'you're trying way too hard look'. First up, cuff earrings: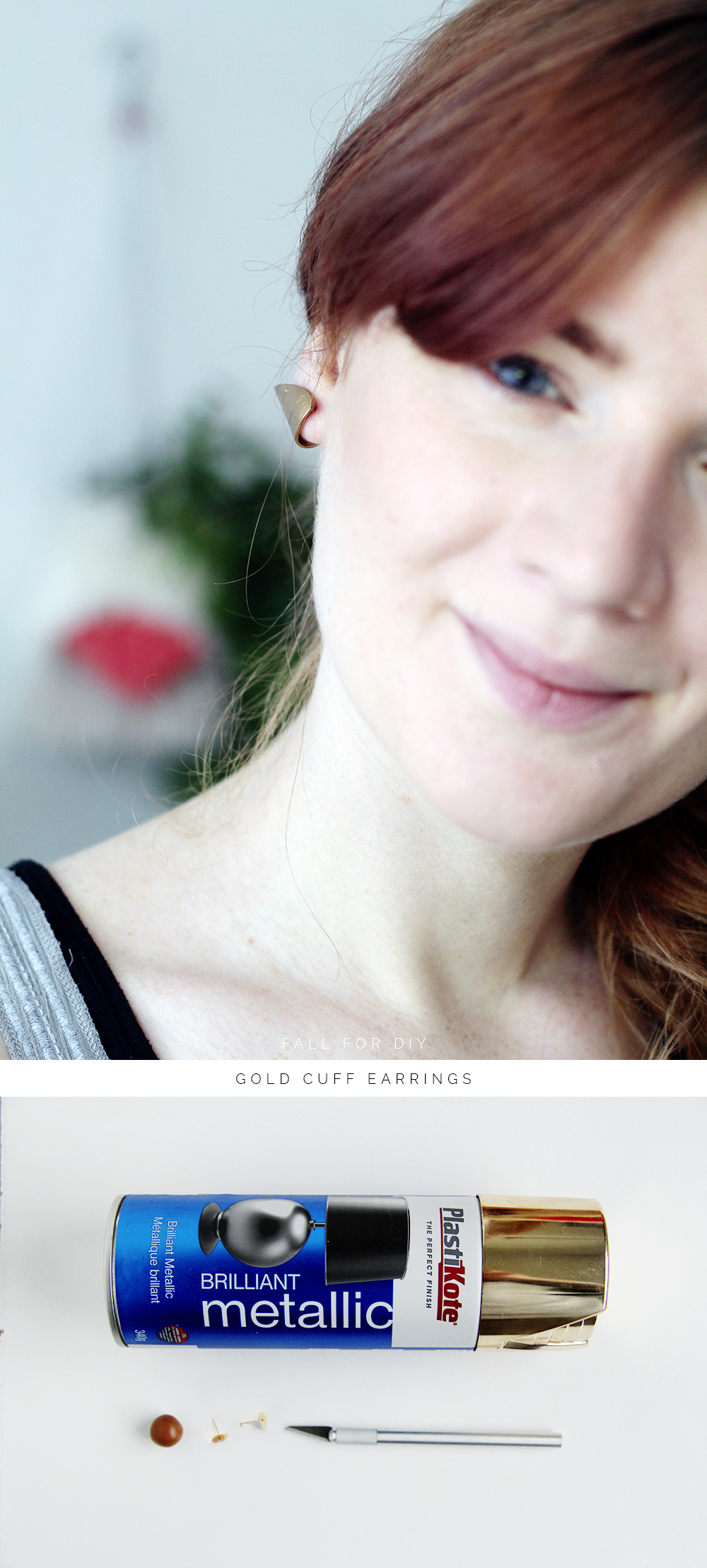 Materials:
Instructions:
1. Roll out a thin layer of polymer clay and cut out a small triangle with rounded edges.
2. Measure over your ear to see if the size is right and adjust if necessary.
3. Cut one corner from each of the triangles. This will be the corner at the back of the earring.
4. Wrap the clay around a thin dowel of wood, chopstick or broken paintbrush (something that can be put in the oven.)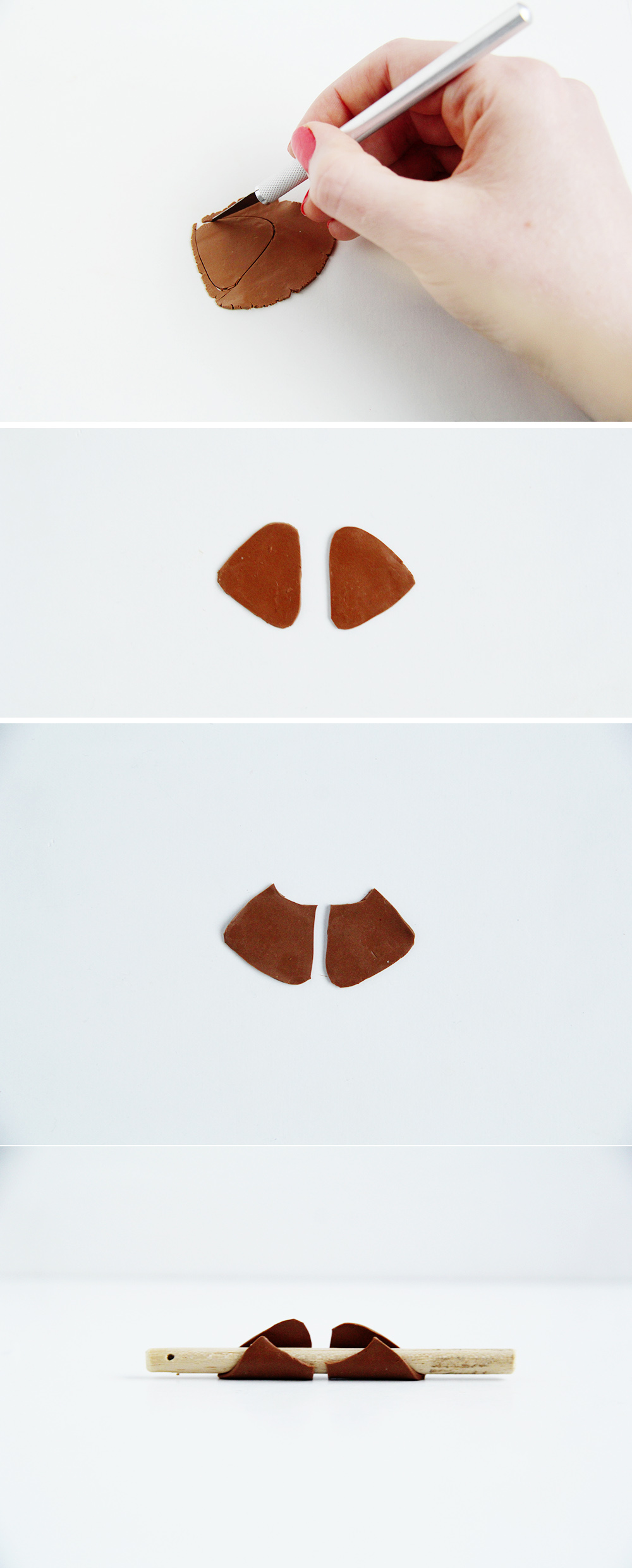 4. Heat in the oven on a medium setting for about half an hour.
5. Leave to cool and then spray with a metallic gold spray paint.
6. Once dry measure the earring over your ear to find roughly where you'll need to put the earring post, then glue in place.
The really great thing about making these from thin sheets of polymer clay is that they are a little flexible. This really helps when you're trying the get them in and out. Gently bend the earring out to fit it in your ear and it will retract back into place once you let go creating an ear 'cuff'.