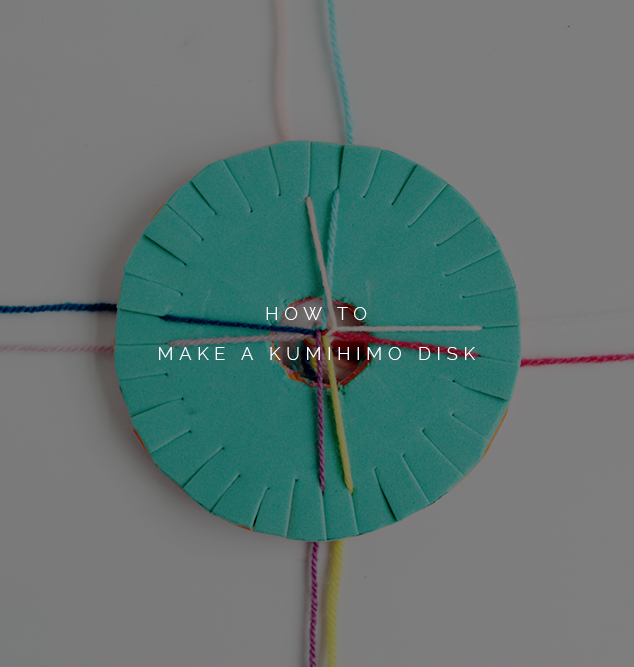 I love a good Kumihimo braiding sesh. The constant repetition of swapping threads and turning the disk is enough to ease even the most stressful of days. Watching the intertwined cords build up to make an aesthetically pleasing cord that you can then use to make awesome jewellery is so satisfying. I recommend it to everyone and with this tutorial you don't even need to go out and buy any specialist tools or materials to get started.
Materials:
Foam Sheets
Glue
Scissors/Craft Knife
Instructions:
1. Depending on the thickness of your foam glue a few sheets together to make a foam pad around 1/4″ thick. Leave to fully dry.
2. Draw a circle about 10 cm / 4″ on to the foam and cut out.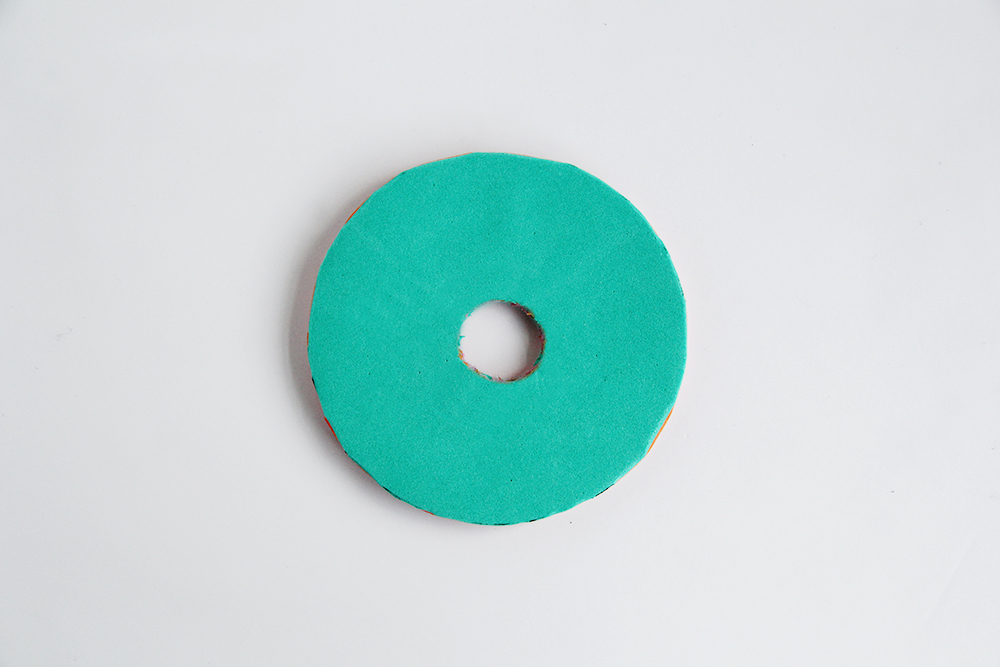 3. Cut another small circle out from the middle about 2 cm / 1″.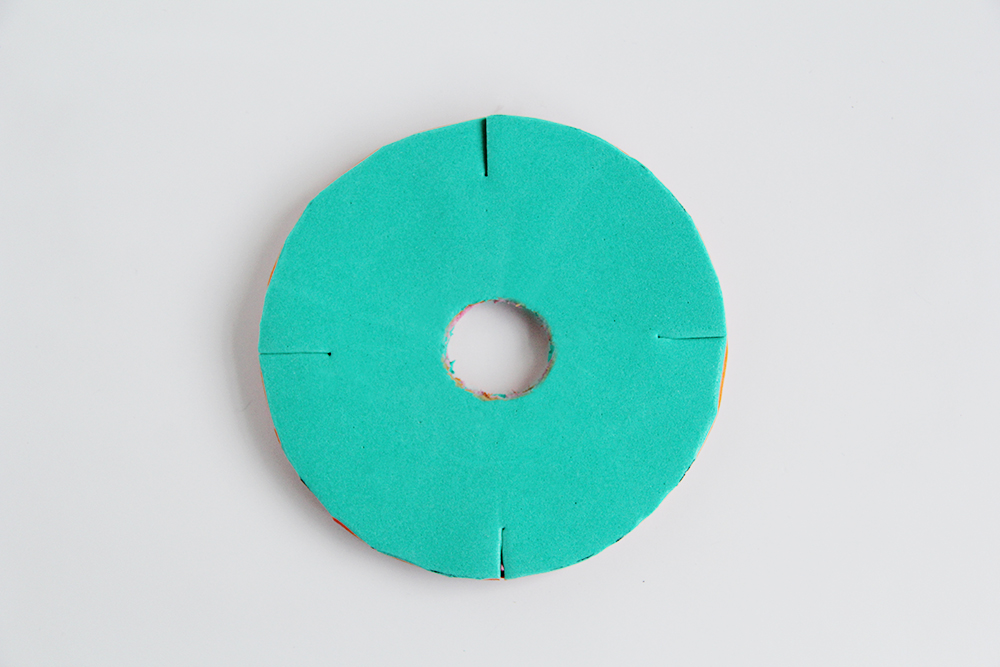 4. Cut small slits in the foam; north, south, east and west.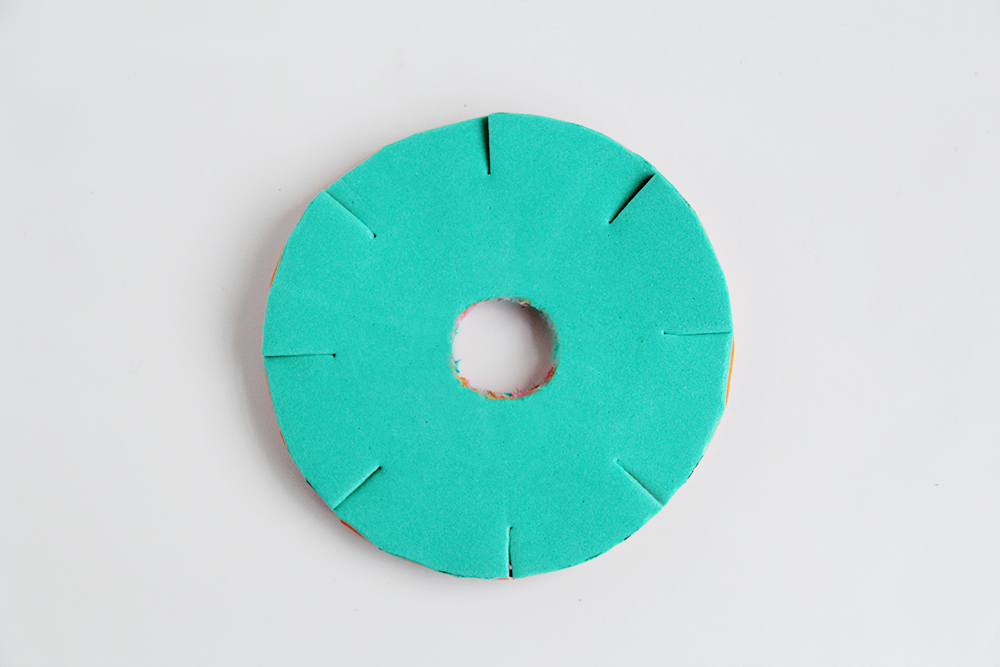 5. Cut four more slits in the middle of these points.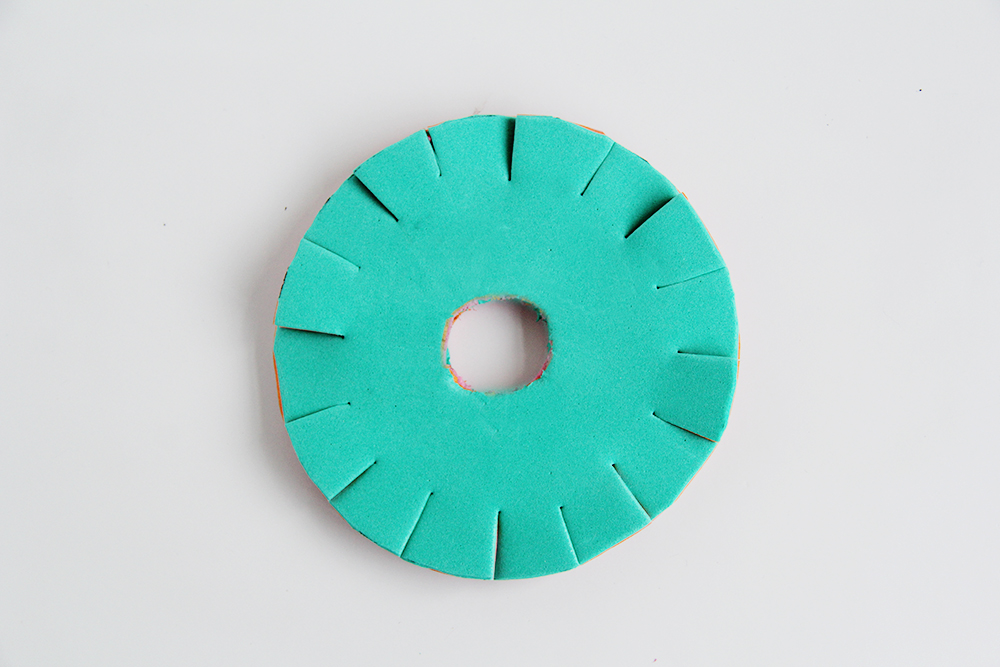 6. Cut eight more slits in between the existing cuts.
7. Do this one more time to create a total of 32 cuts in the board.
Thread on your strings and get braiding! You can number the cuts 1 – 32 if you have particularly complex pattern to follow. If you want to make a basic braid follow this tutorial (click on the image to go to full tutorial) to get started. Now it's time to go get into a new Netflix series and unwind. You deserve it!