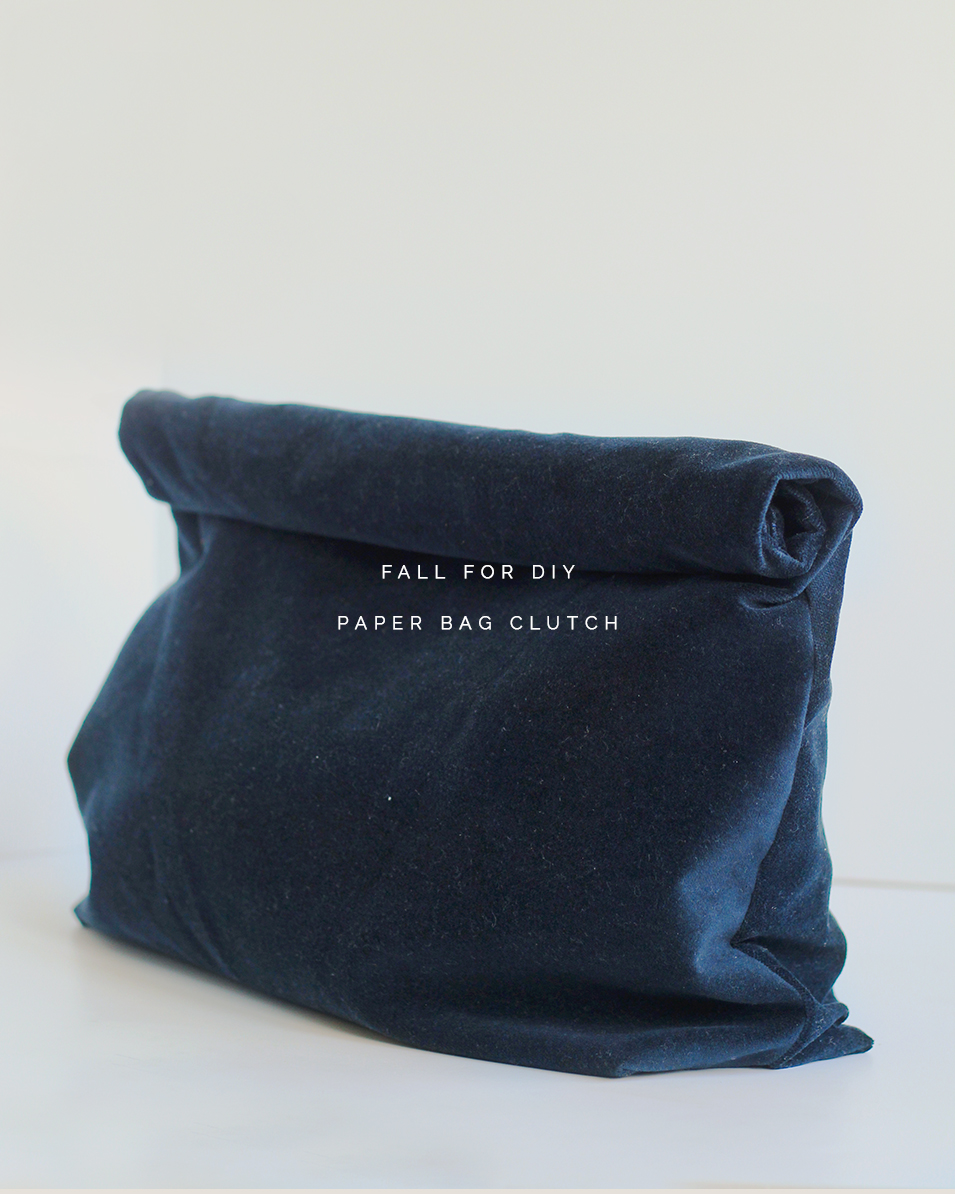 I've got a confession to make. I had an ulterior motive for my How To tutorial this week. It was my attempt at easing myself into this clutch tutorial. I've been meaning to share this DIY with you for a long time now. I've made this bag in leather and I love it so much I wanted a softer version for the summer. I think this bag would look fantastic in lighter colours, but I wasn't quite brave enough… this time. It's also a great way to use up off cuts of old fabrics (you know this is high on my agenda at the moment). I've got a great leopard print I'm just itching to make into my next clutch. Which fabric will you use?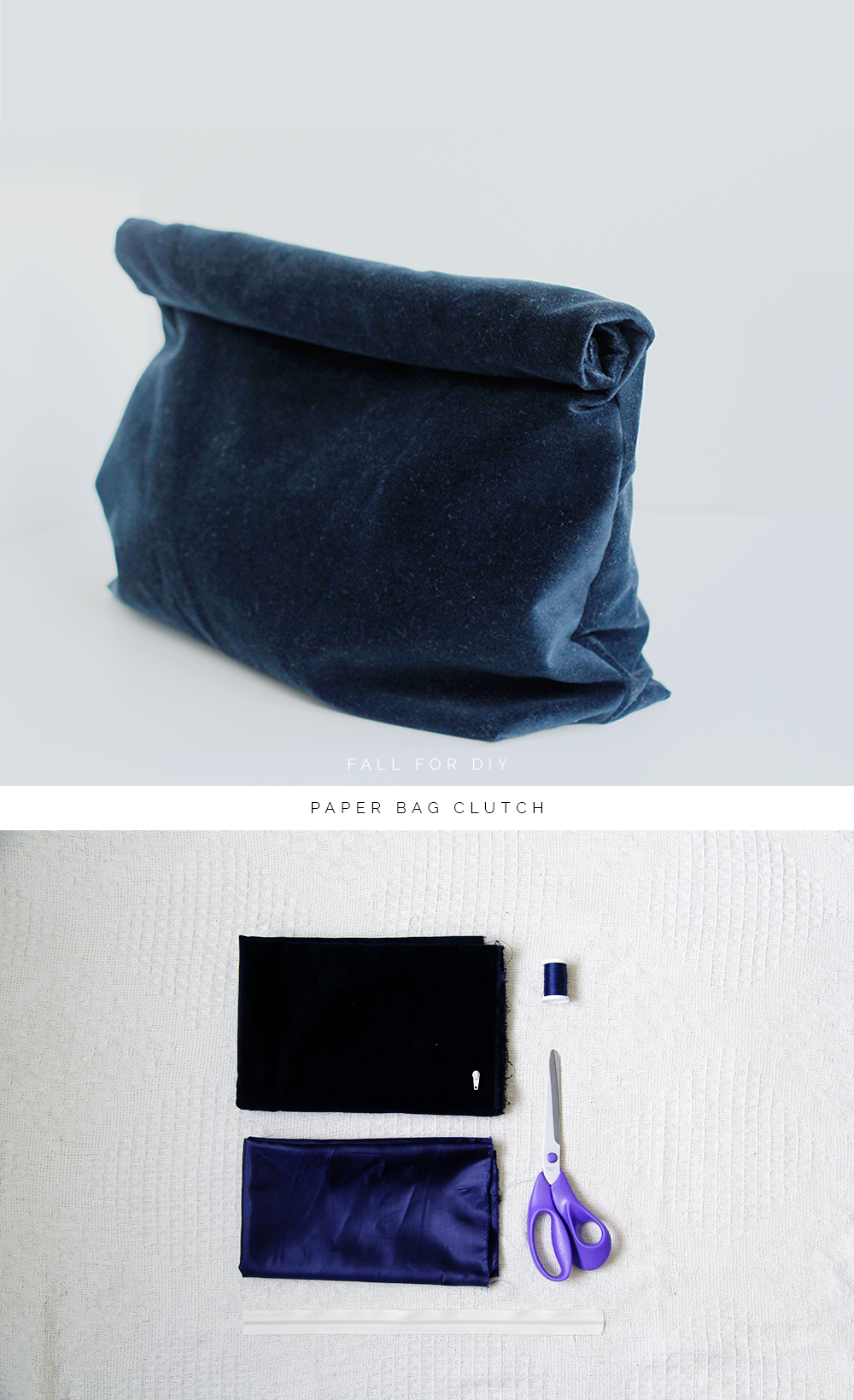 Materials:
1/2 metre of suede fabric
1/2 metre of satin lining fabric
Zipper
Thread
Instructions:
1. Cut a template in the shape shown below. The top side length will be just a little bigger than the final length of the bag. Measure the bottom length 10cm/4″ longer than the top about 1/2m/20″ down and cut out.
2. Cut two pieces of your outer fabric and two pieces of lining fabric using this template.
3. Follow the instructions (from step 3 – 8) of my How to Make All the Zipper Pouches tutorial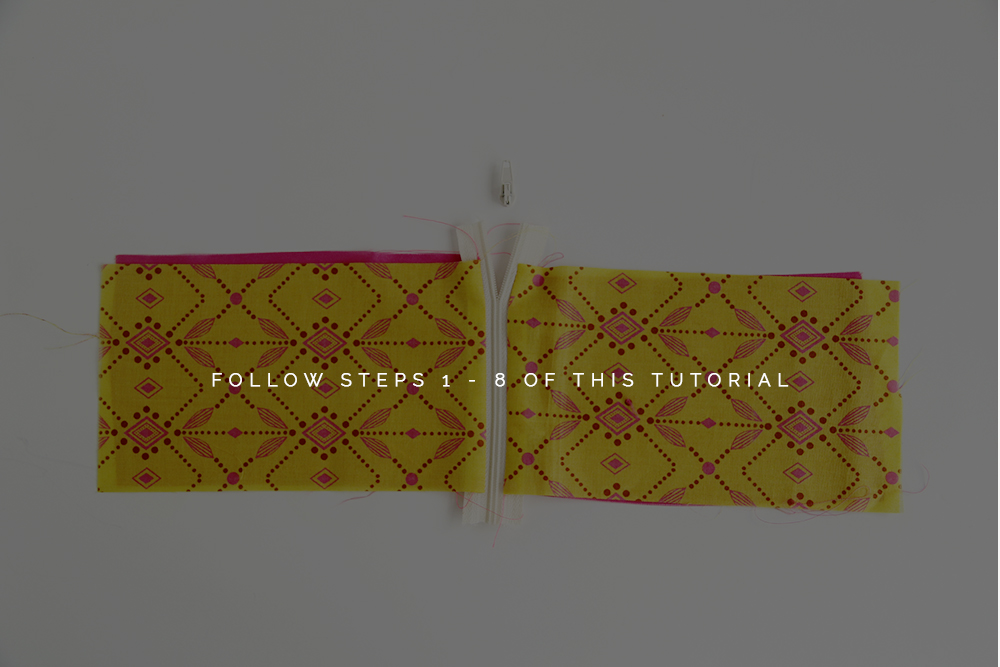 4. To create the gusset lay out the bag flat and bring the bottom right hand corner up and across the rest of the fabric so the sides are lined up on the left hand side starting from the bottom corner. Pin in place and sew about 4cm / 1 1/2″ from the corner parallel to the zipper. Do the same on the other side and then trim off the corners. Do this for all four layers of fabric.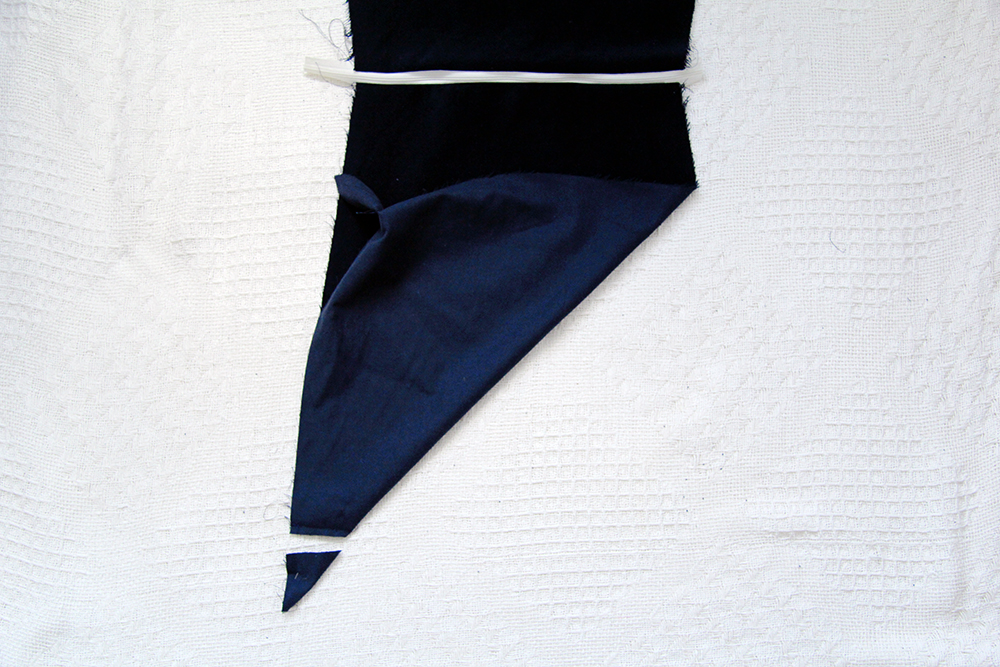 5. Follow the rest of the How to Make All the Zipper Pouches tutorial pinning the edges of the fabric a little more carefully to make sure the sides line up. Make sure you pin the fabric right sides together so that there is a lip around the edge to sew along. Remember so to sew all the way around the lining so you can pull the bag inside out/right way around.
6. Once you've completed the bag you can add extra security by attaching a magnetic bag clasp. Roll the top down and mark on both side where you'd like to attach the clasp (test this out with the items you would normally carry in you bag to see what looks best) and glue the clasp into place.