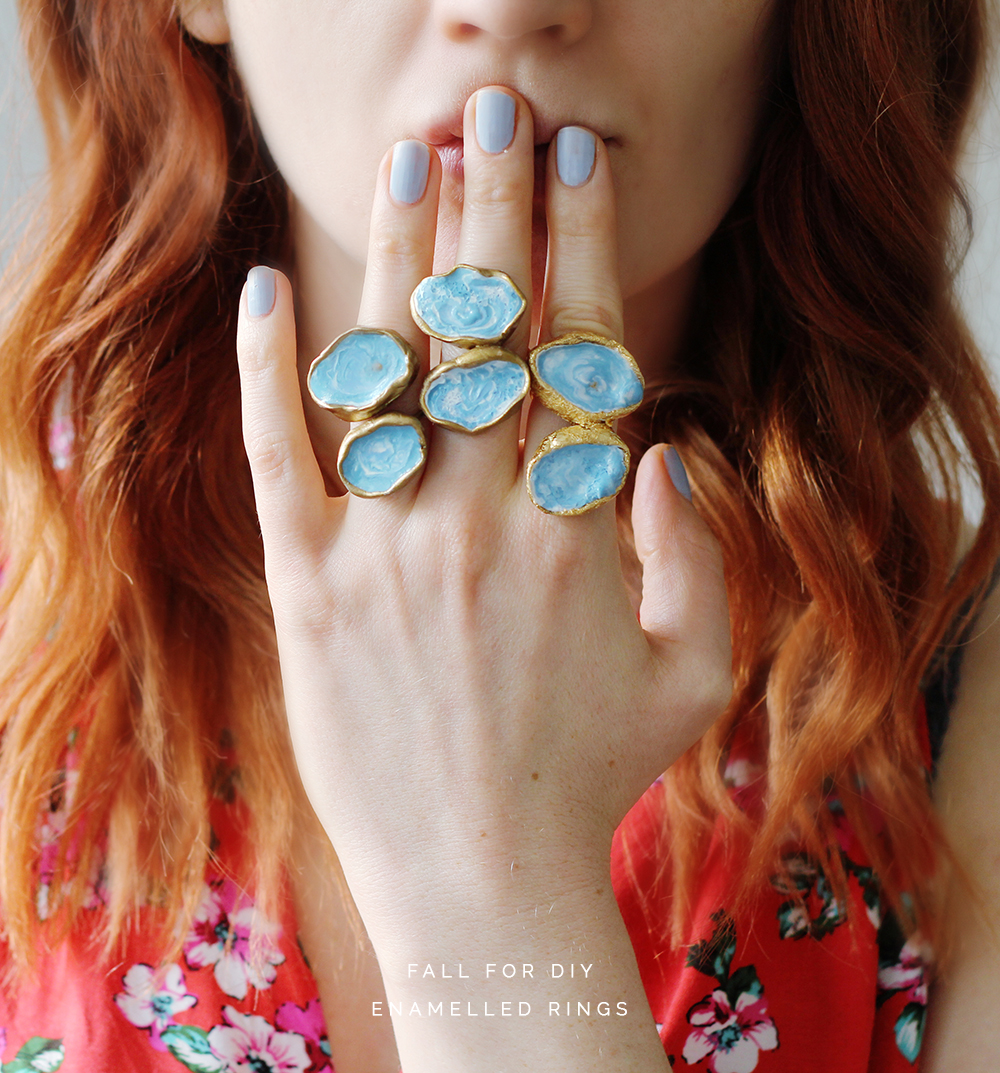 I do love a good statement ring. Lately if I wear anything on my fingers it has to be something with a little pizzazz and a lot of presence! When I saw rings made from precious stone I knew I wanted to give it a go and chose this enamel technique to give them a shiny luxurious quality. I've also use three different ways to create the gold edging; gold leaf, gold spray paint and gold enamel paint. Pick your poison!
Materials:
Epoxy Putty
Instructions:
1. Mix equal amounts of putty until you have an even consistency. Separate this into two equal sized balls.
2. Using the end of a blunt object (such as a pen) create a concave container. Keep the edge rough to create a natural effect.
3. Twist a piece of wire around a mandrel at the appropriate size and cut into a large wire loop.

4. Pull apart the wire loop at the opening.
5. Mix up another small ball of epoxy putty and split into two again. Sandwich one end of the wire between the putty container and the extra ball of putty.
6. Do the same at the other end of the wire.
7. Leave overnight to fully harden and spray / paint gold.
8. Once dry go to this tutorial to create the agate effect from enamel. I've sprinkled in some glitter glass to add this texture to the enamel before it dries.