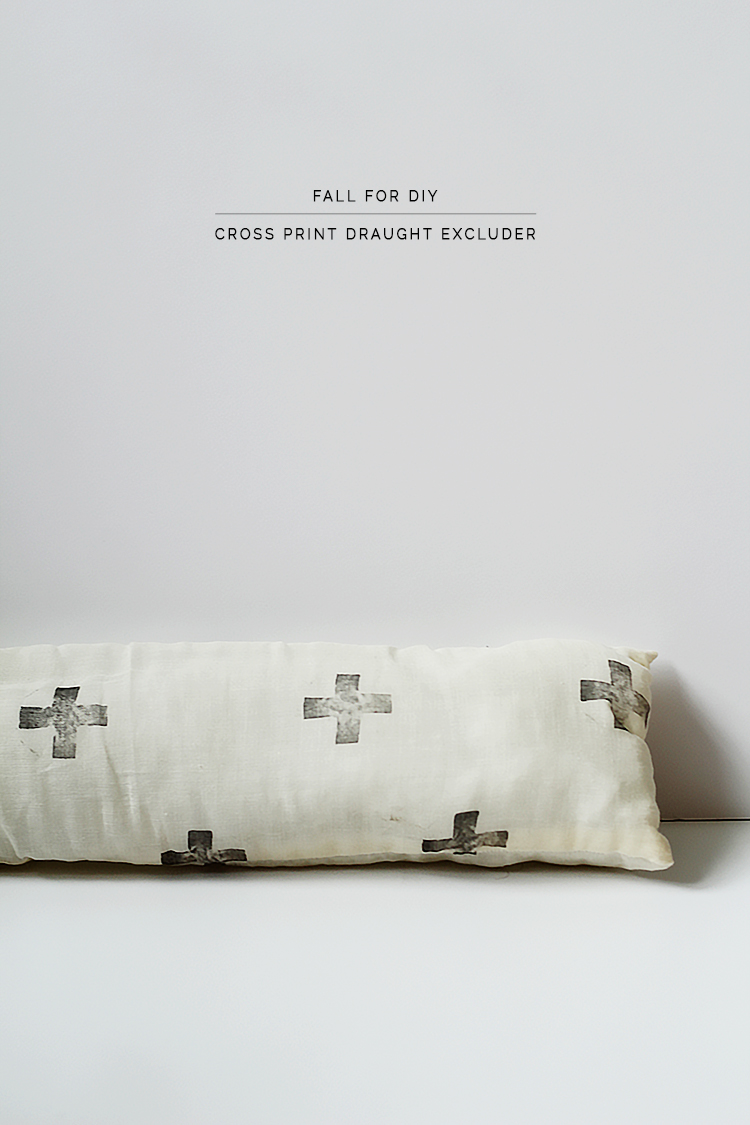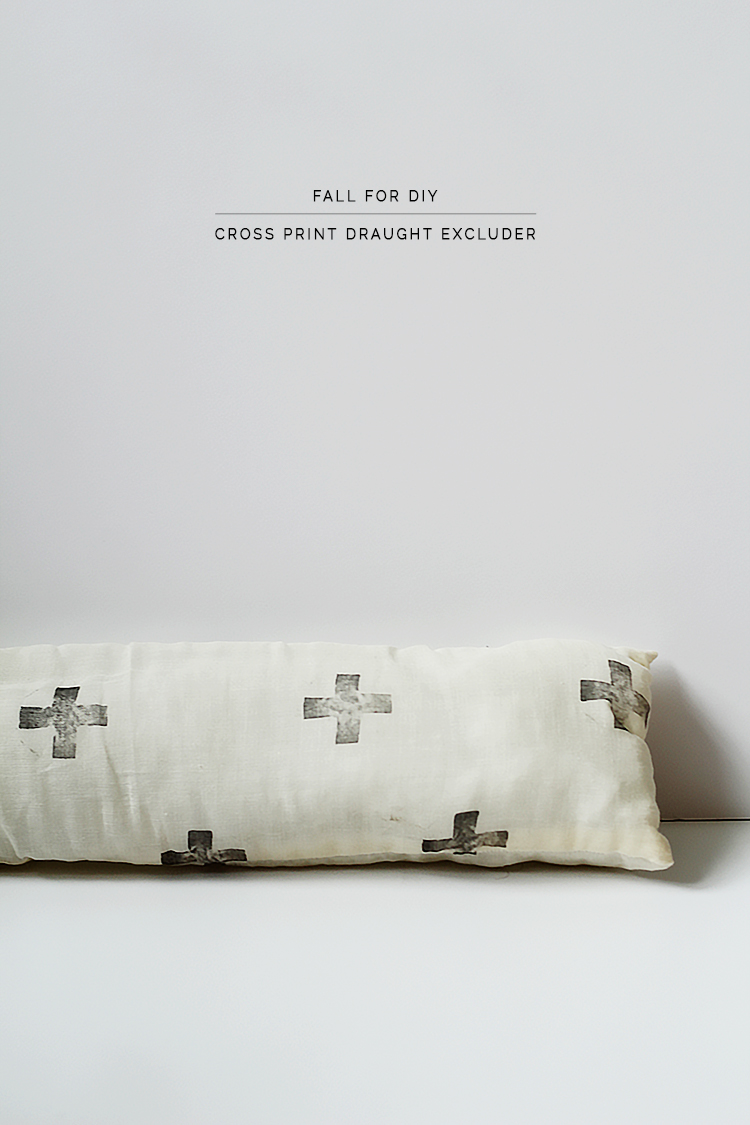 I've got a bit of an odd one for you today. As I explained in this post I'm branching out of my comfort zone and taking on interior DIY's. No mean feat for someone used to working with jewellery and this must be as far as I could get from the glamour and sparkle of self adornment as possible but I've got to say, this baby has probably kept my flat quite a few degrees warmer this winter so it's worth a share! I used my printed fabric from my DIY Wood Slice Stamp post to whip up this really quick heat saver in absolutely no time at all.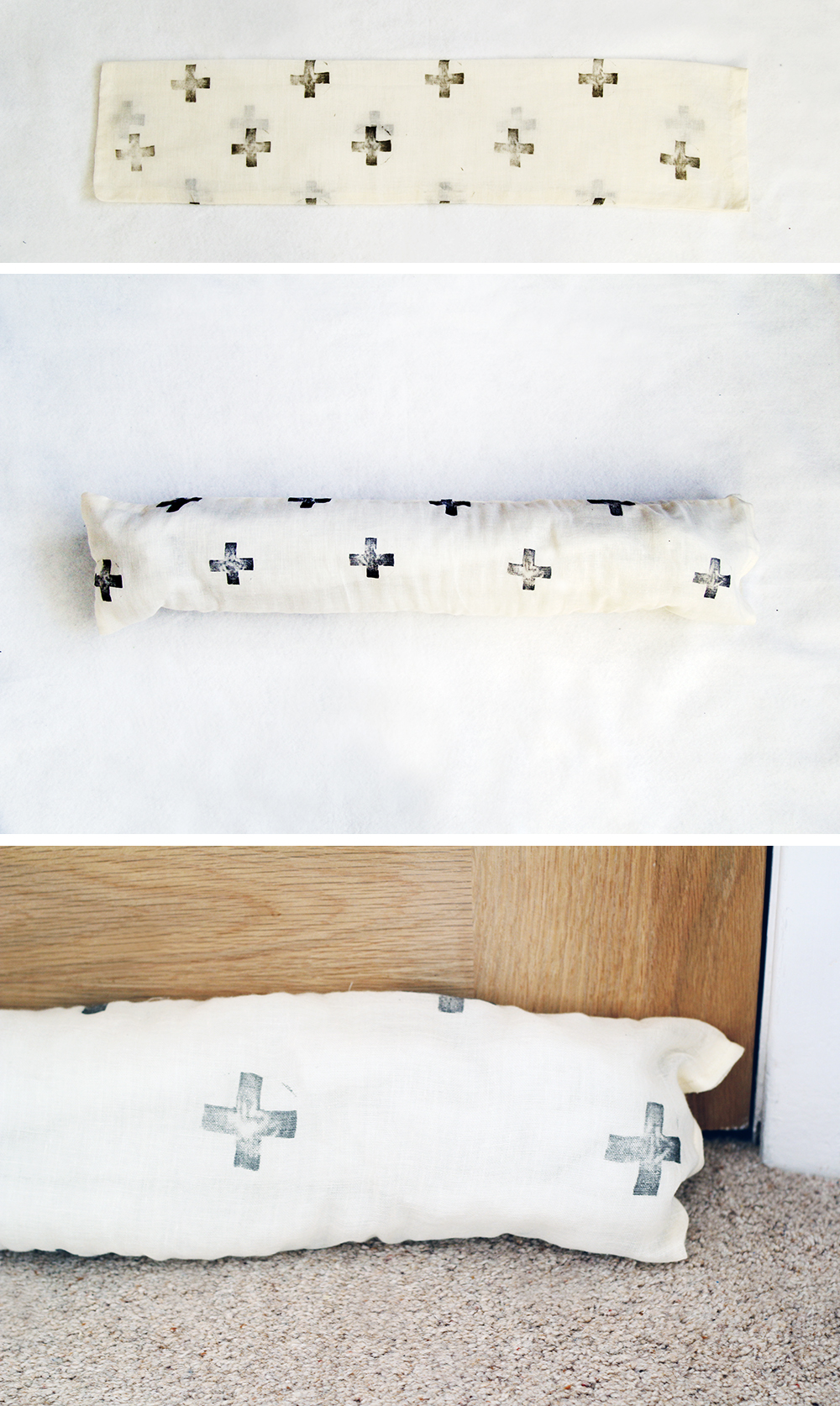 Instructions:
1. Cut a piece of printed fabric the length of you doorway and around double the thickness you want the excluder to be.
2. Fold it in half length ways and pin together.
3. Sew along one of the smaller sides and along the long edge.
4. Stuff with some wadding, cotton, stripped fabric or paper. Basically anything that has a little weight and will stop the draft.
5. Turn in the open edge, pin and sew closed.
Now we're getting into spring this one might not be as useful. Maybe use it as an extra pillow of the sofa during the warmer months… ?