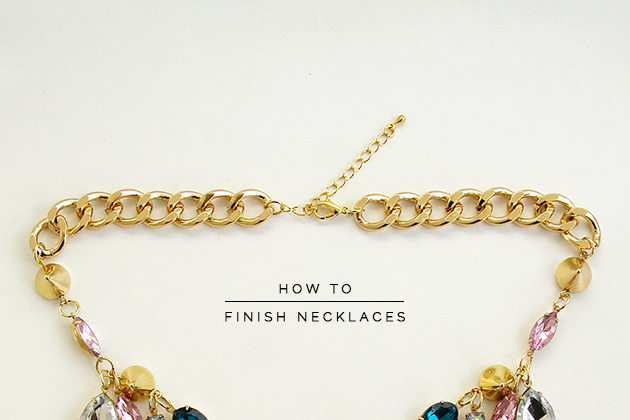 As with most things in life it's the finishing touches that can really make a difference. Adding extension chain to your DIY necklaces give them a professional quality that will make your jewellery stand out! You can buy extension chains ready made but making your own is easy, cheap and customisable. You can change the length of the chain and the bead at the end to complement the rest of the necklace.
And if you're wondering about the necklace I'll be posting a DIY to make this baby later on this week so follow Fall For DIY on Bloglovin (or some of the other links at the end of this post) to keep in touch!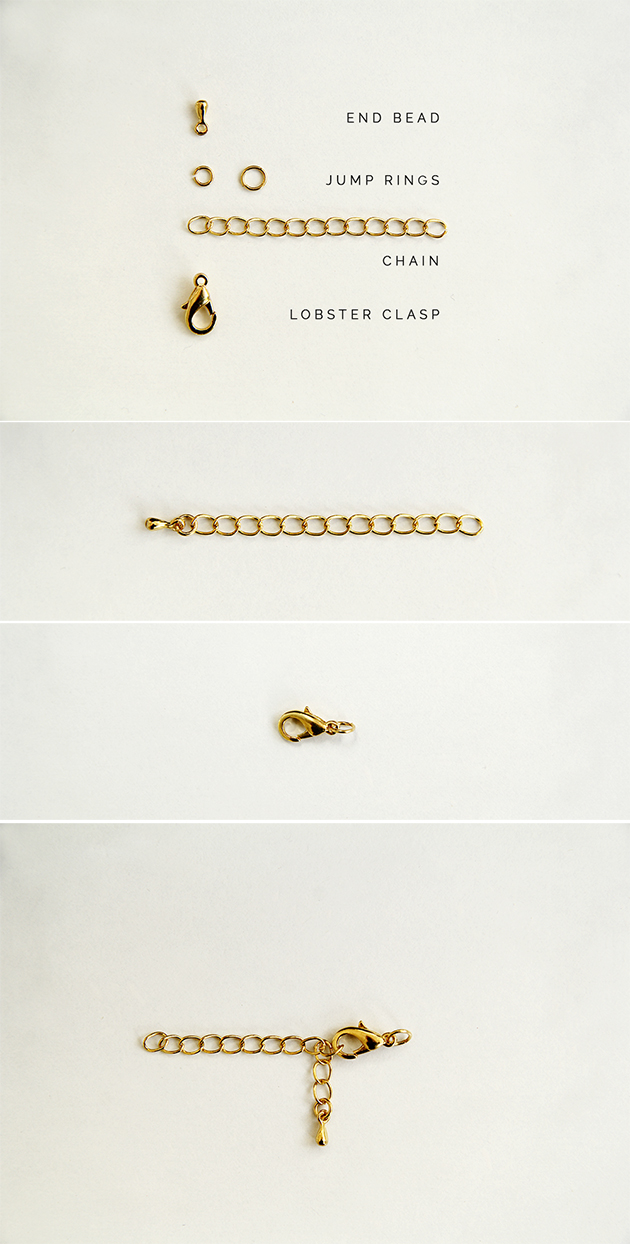 Instructions:
1. Attach your end bead to a small section of chain using a jump ring.
2. Attach a jump ring to your lobster clasp.
3. Attach both ends to the chains of your necklace.
Well, that was easy! To find out how to complete some of the other techniques in this post check out our HOW TO page for links