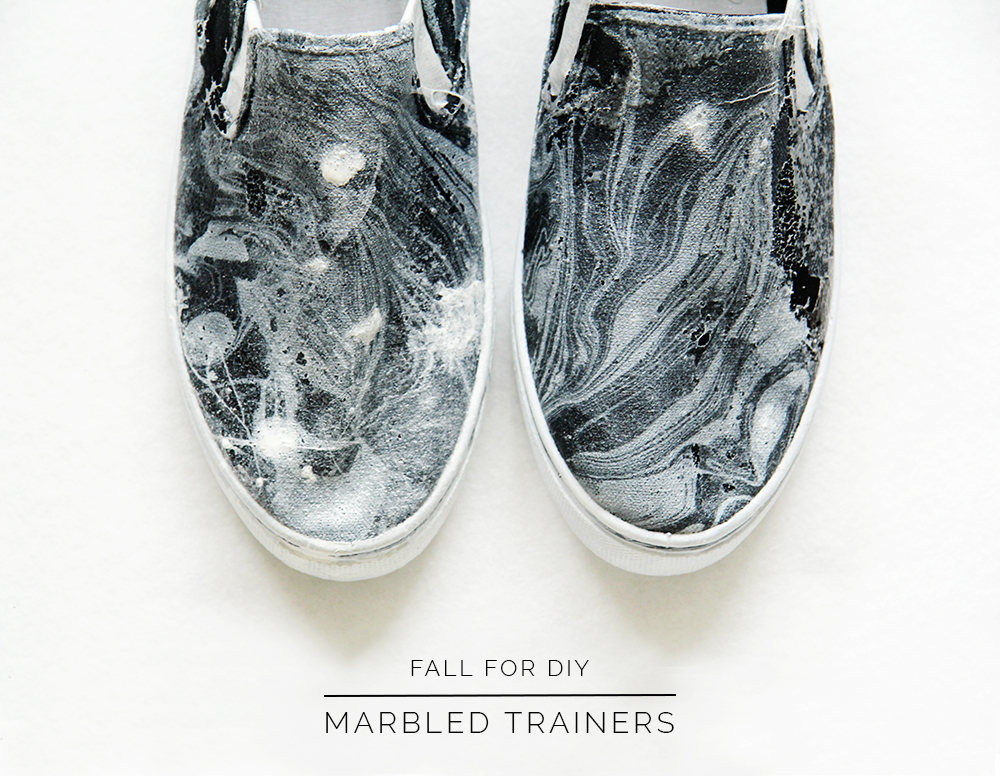 I've been making a start on DIYing my perfect Paris break wardrobe and I was so excited about this one it had to be the first! I'd never marbled onto fabric before now, so there was a bit of trial and error involved in making these, but I'm so pleased with the outcome. I'm imagining running around on the banks of the river Seine in these little beauties. The perfect item for the tourist trail!

Materials:
Slip-on Canvas Sneakers
Nail Varnish
Instructions:
1. Masking tape off any sections you don't want to get marbled.
2. Pour a couple of inches of water into a container that is large enough to fit the shoe.
3. First pour clear nail varnish into the water. This will create the base to marble the white on, but you will have to judge how much to put in because you can't see it. You might want to practice a couple of times with some scrap fabric or paper.
4. Drizzle the white nail varnish over the clear and use a stick to marble the varnish. You have to work fast because it dries pretty quickly!
5. Dip the trainer fabric into the water over the varnish. You don't need to fully submerge to whole shoe. Instead work your way around the sides. Take out and repeat. You want about two layers to create a good marbled gradient. When the varnish starts to get stringy take the excess out and start the process again.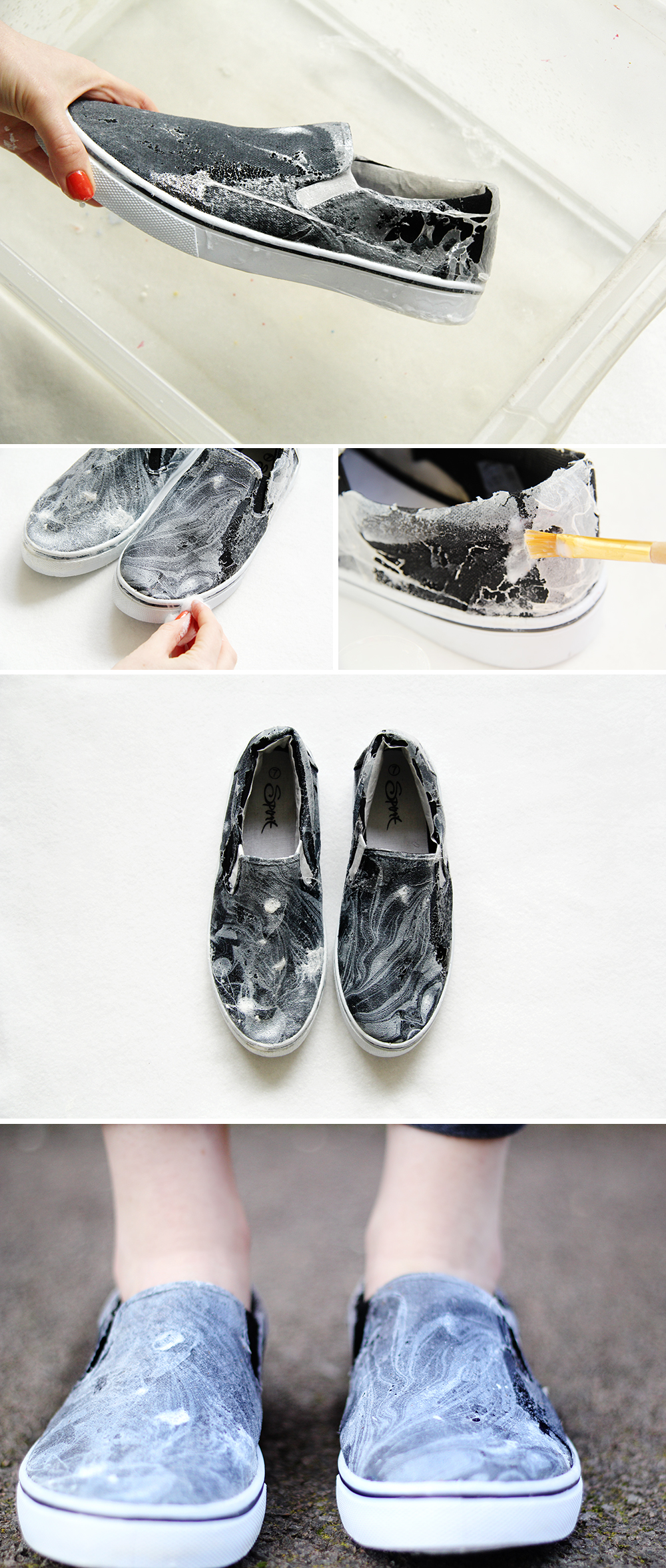 6. Use cotton wool and nail varnish remover to clean the nail varnish off the soles of the shoe.

7. Cover any flaky bits with glue to stop them peeling off.