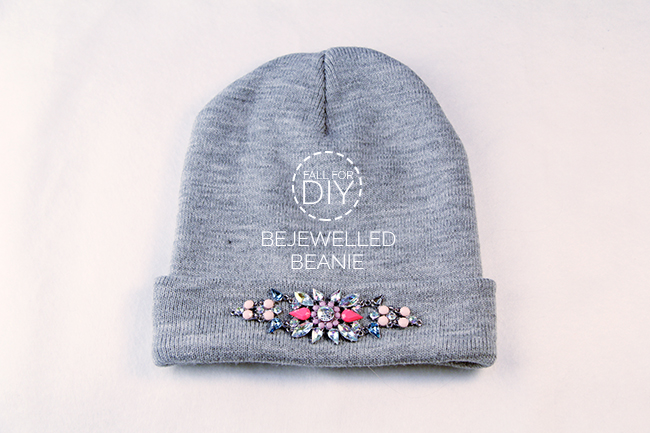 Around here it's the time of year to layer on up, always carry an umbrella and never leave the house without some kind of headwear to keep the trestles under control. And, well, since it's the time of year to get all sparkly and such, why not extend that idea to your party hat! I have used a piece of broken jewellery and a jersey beanie making this hat super cheap to make!

Instructions:
1. Remove any excess chain, jump rings or other findings from your jewellery.
2. Thread your needle and sew the jewellery onto the hat making sure you cover every available section.
3. Tie off the thread securely.
And there it is. Stay warm and look fantastic all at the same time. The Holy Grail of winter survival!