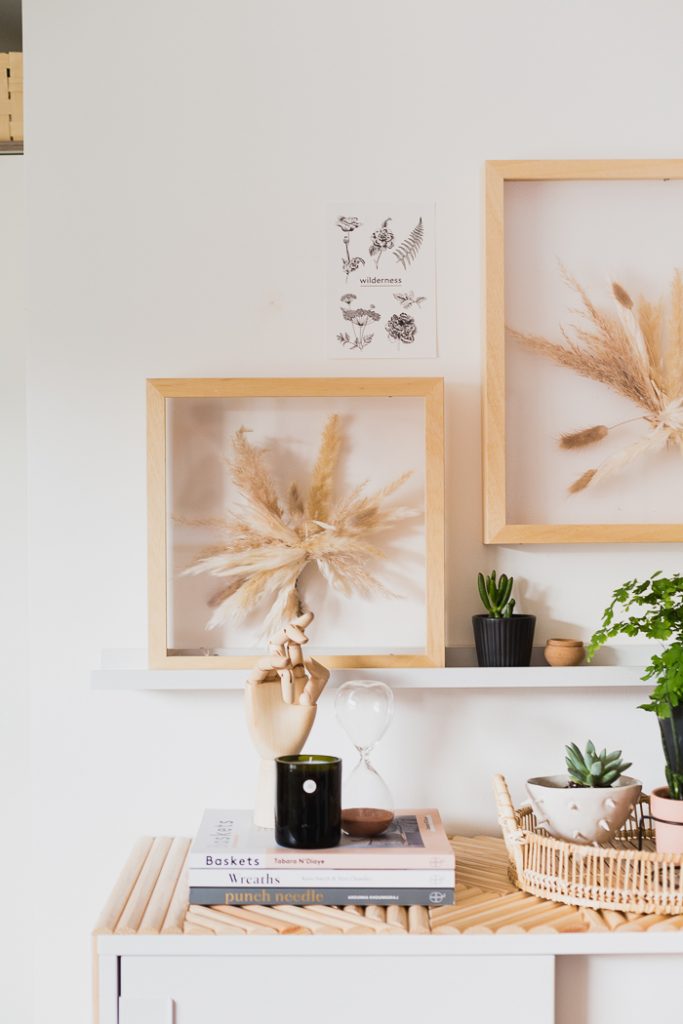 This post has been sponsored by eFrame. All words and opinions are my own!
I'm always looking for interesting ways to decorate the walls in my home. I love a good print, but sometimes a space calls for something more. Along with (what seems like) the rest of Instagram I have well and truly jumped on the dried grasses bandwagon. (I'm a sucker for a good trend!) I've been inspired to make these from the beautiful images of floating dried floral explosions on Pinterest. I'm obsessed! But how do you bring a floral explosion into your home without looking like you're running a florists from your front room (not a bad look I'll admit, but it might cause some confusion with the in-laws).
The answer is to firstly, scale down a little. Or actually, a lot. And secondly find the right frame for the job. Luckily eFrame have a really easy, custom frame option. I've used the box frames which are perfect for displaying prints, keepsakes and in this case, dried grass explosions.
I have to admit I was a little wary about ordering the natural frame option. So often this means a natural look finish, with a cheaper base wood frame. But these ones from eFrame are made from a beautiful solid wood, which have been unfinished for the perfect natural look. This means you could easily paint or varnish them, but with the extensive choice of frames on the site you might want to just order what you want and save yourself the bother!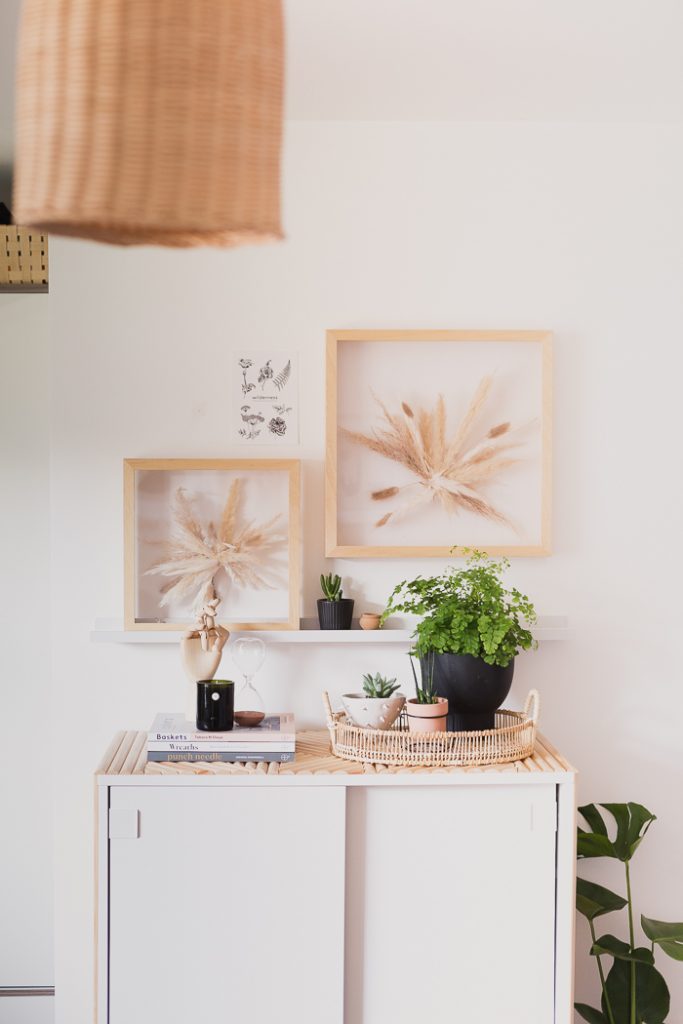 I wanted to try this out in two different sizes to see which worked. I like the smaller the best. I think it fills the frame better without being too much. I might swap the bigger piece for a print – I kept the frame backing just in case. Let me know which you like the best in the comments!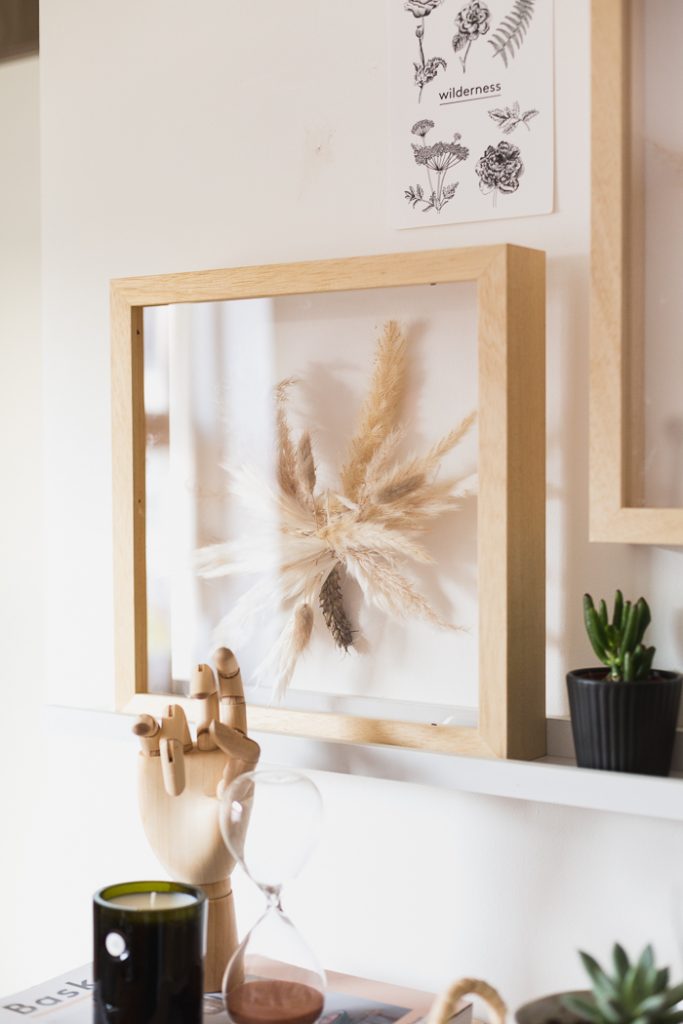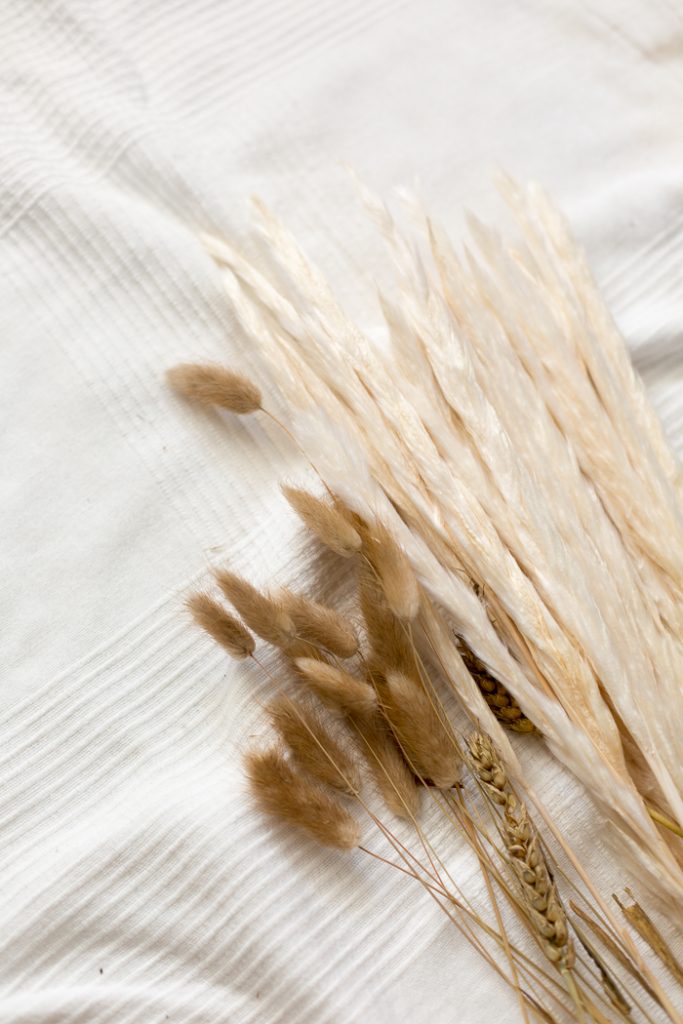 You'll need:
Dried grasses
eFrame Box Frames (I've used 20 cm x 20 cm and 30 cm x 30 cm)
Raffia wrapped wire
Hot glue gun
Invisible thread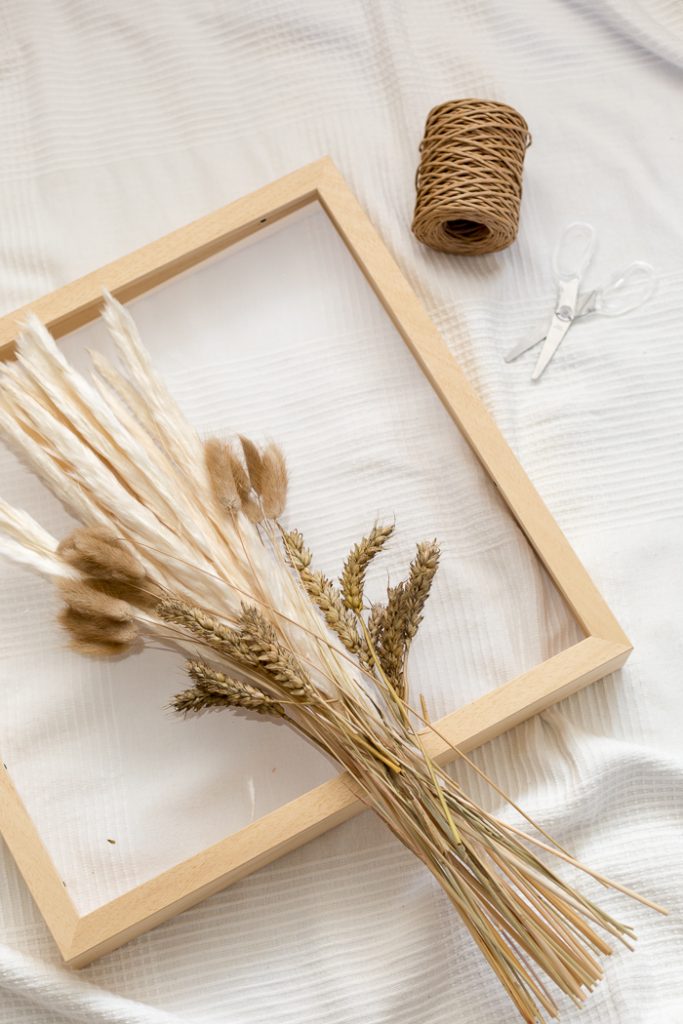 Instructions:
1. You'll most likely need to cut your grasses down to size. You can make the most of each one by cutting them into several pieces.  Just make sure you only cut the stalk and not the plumes.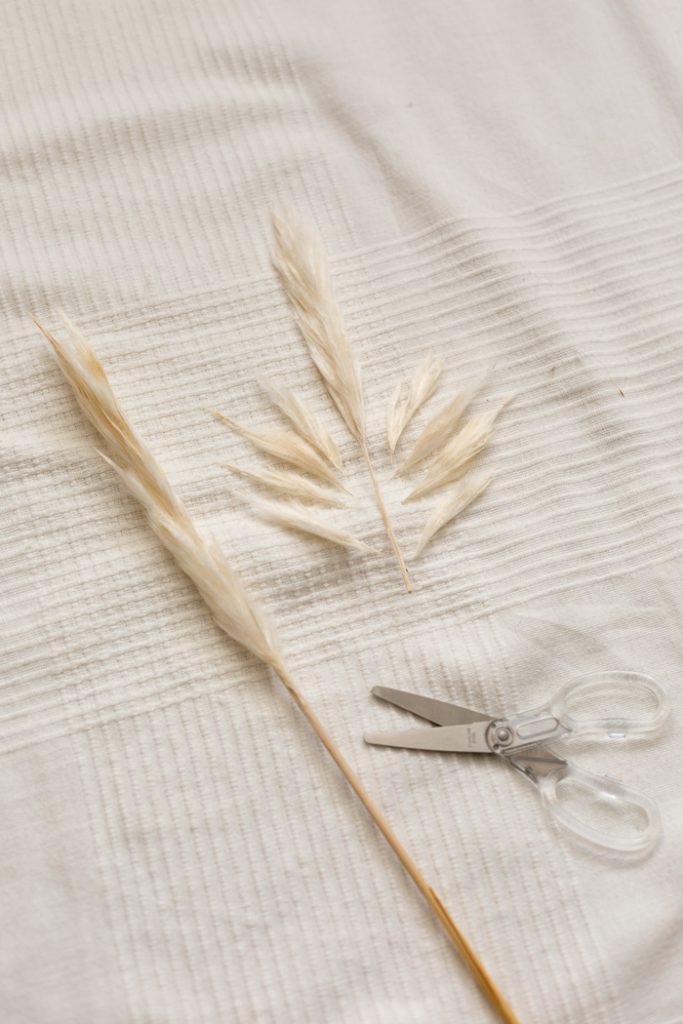 2. Bring several pieces together and wrap with the raffia covered wire.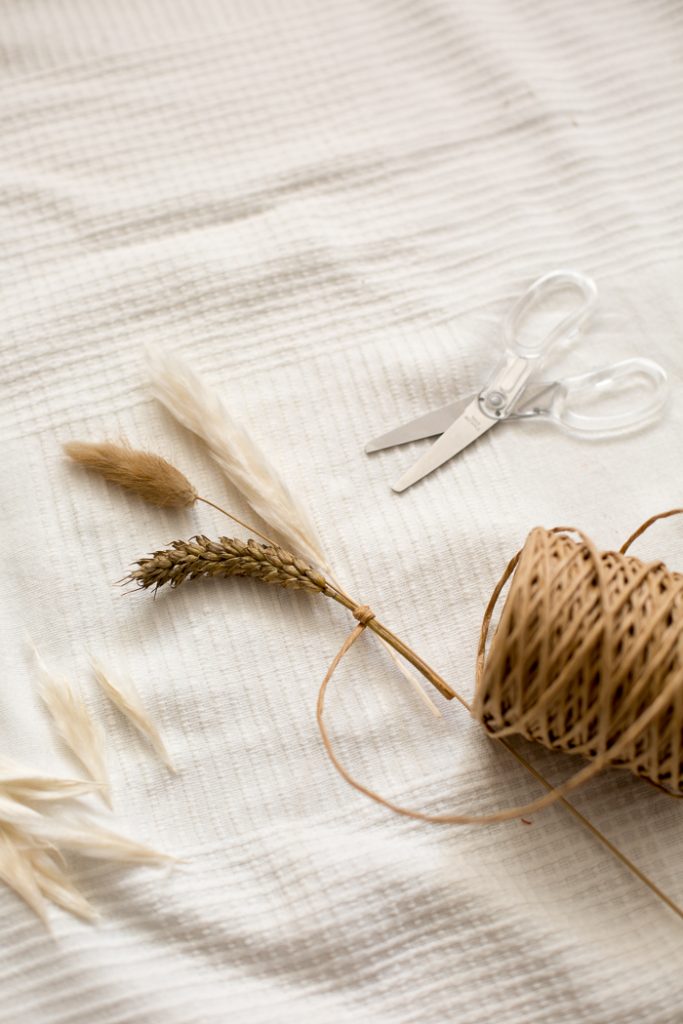 Keep adding in more stalks, rotating them in different directions and securing in place with the wire.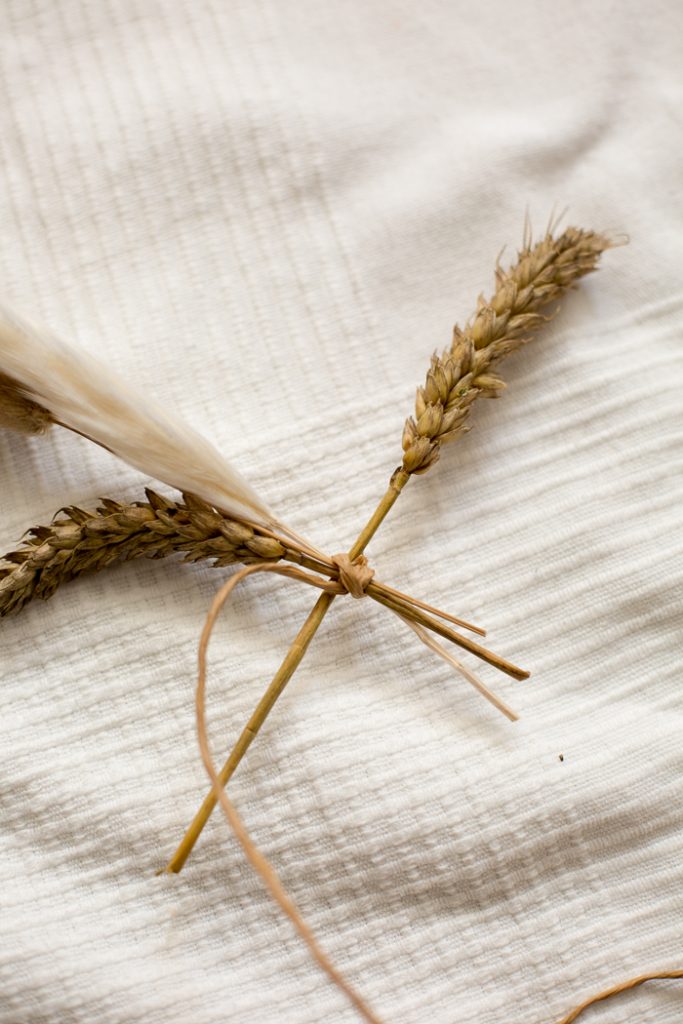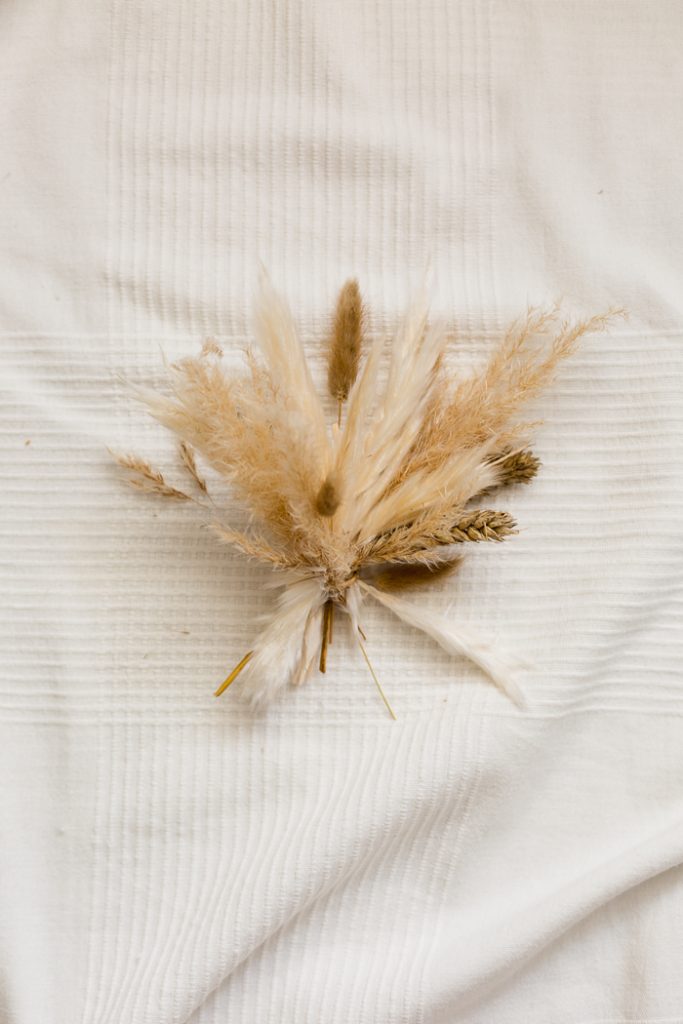 3. When you're happy with the arrangement lay two long pieces (enough to easily go from opposite corners of the frame) of invisible wire over the back in an X configuration. Secure in place with hot glue. When the glue is set bring one end of the thread into one corner of the box frame. Run a bead of glue along the inside corner and press the thread into it until the glue has set. I used one of the stalk cut offs to save me from burning my fingers!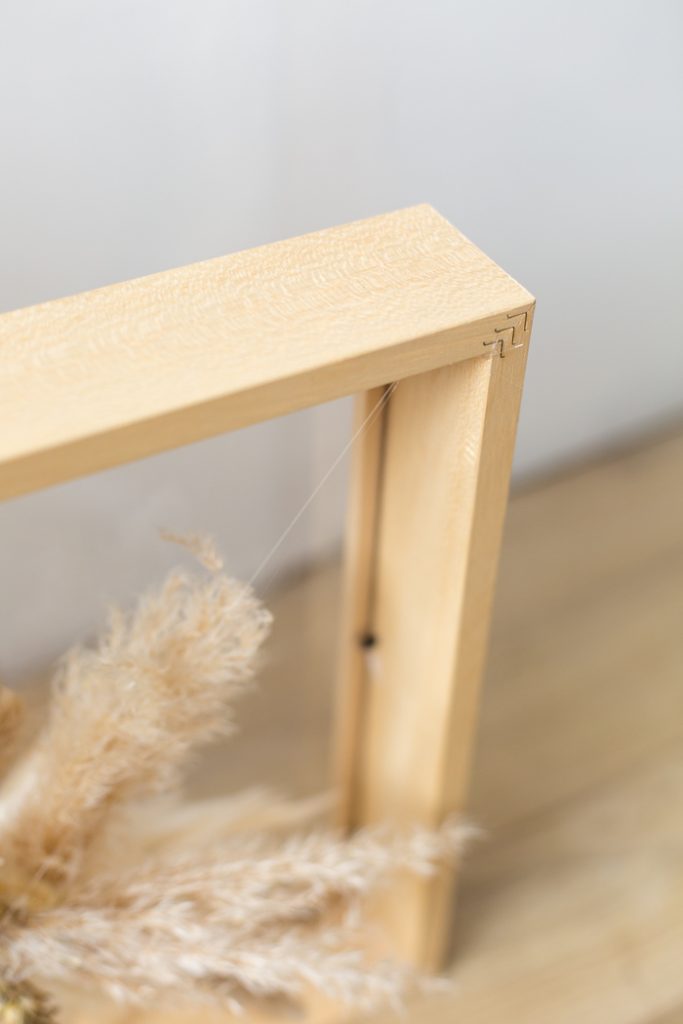 Repeat the process with the other three ends of thread positioning the grasses as you go. If they start to fall apart use the hot glue to keep in place.