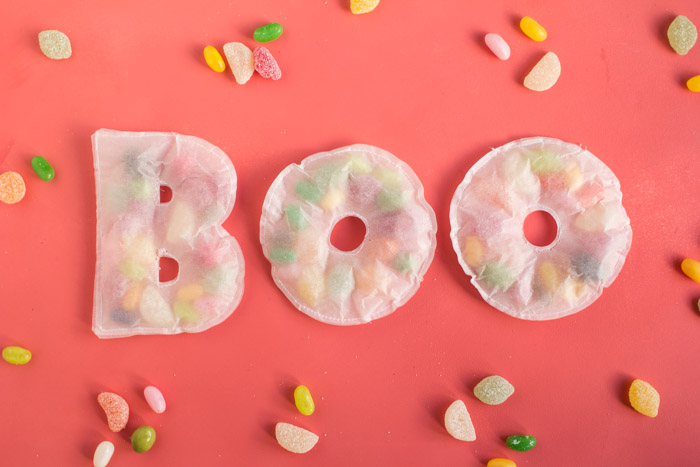 There are many reasons I love this DIY. It's very inexpensive, you probably have everything you need already in the house, it's easy to make and, most importantly it has stopped me eating all the treats before I get to give them away!
The trick with these letter bags is to make the thickness of each letter wide enough, with lots of space inside once they are sewn up. Using baking paper means the letter bags are strong enough but easy to rip open once you want to get to what's inside. And because the paper is just a little translucent, you can only just see what the "guts" are made of… SPOOOOOOOKY!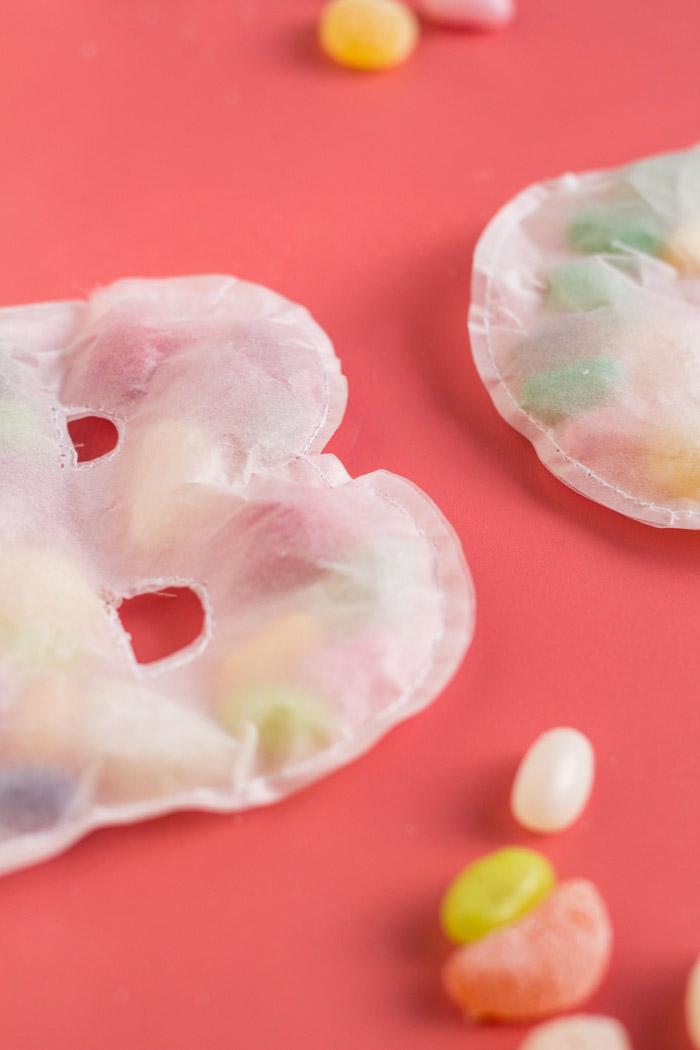 Materials
Baking paper | Scissors | Needle & thread | Sweet treats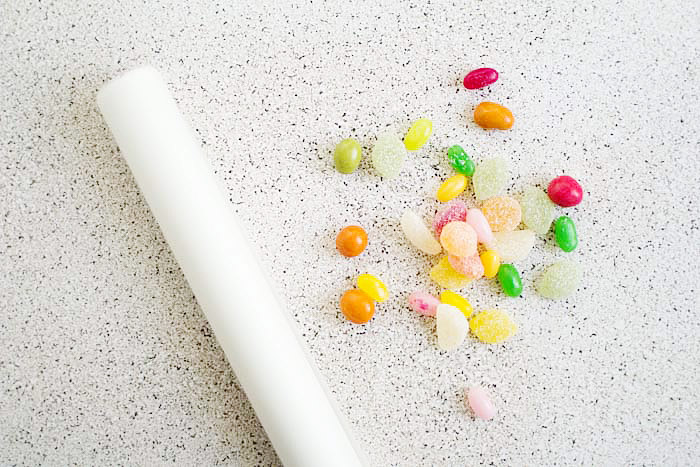 Roll out the baking sheet and draw on your letters. I made a cardboard template of my letter to make sure my front and back were the same size. Once you have cut them out stitch around all of the edges leaving an inch gap to stuff them with goodies!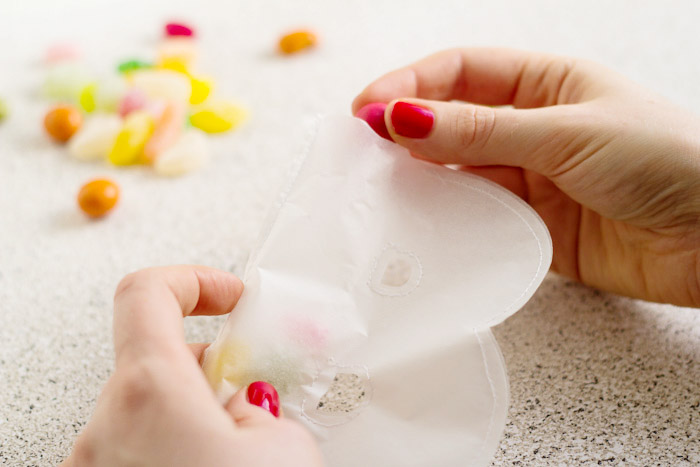 Once they are full stitch up this last little gap and trim off the excess thread.
Spell out ghoulish words and leave them for your party guests to try out their own, before tearing open and savouring the insides of course!