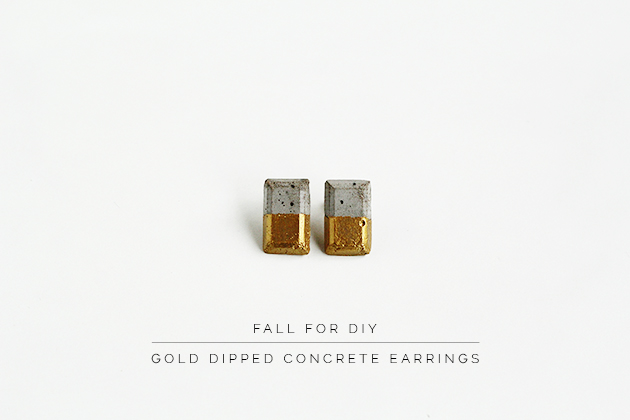 Oh hello delicious concrete! There's something perfectly tactile in raw concrete. Smooth and imperfect, flaws that create interesting lines and air bubbles that create pattern. You've got to love this stuff. I've been working with it a lot lately and I've created these earrings using this tutorial with a few changes. Mix your concrete to a much thicker consistency than described. This will give your gemstone shapes a much stronger finish. You can also set the earring backs into the concrete as it dries (which I haven't done here…) and leave out the glue step for super strong earrings!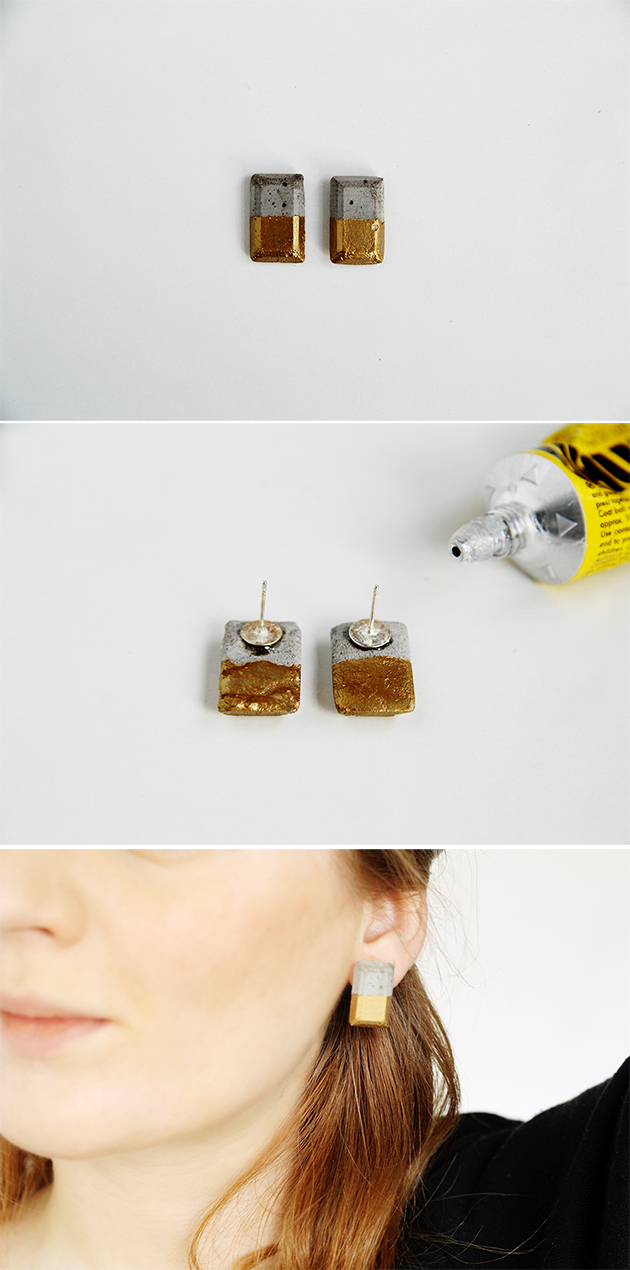 Materials:
Masking tape
Earring posts
Instructions:
1. Tape off half of your concrete gemstone all the way around. Press around the edge to make sure there are no air bubbles.
2. Paint the exposed section of concrete. Paint three layers waiting for each coat to fully dry.
3. Slowly peel off the masking tape.
4. Glue the earring posts to the back of the stone and leave to dry (or set into you stone as the concrete dries)