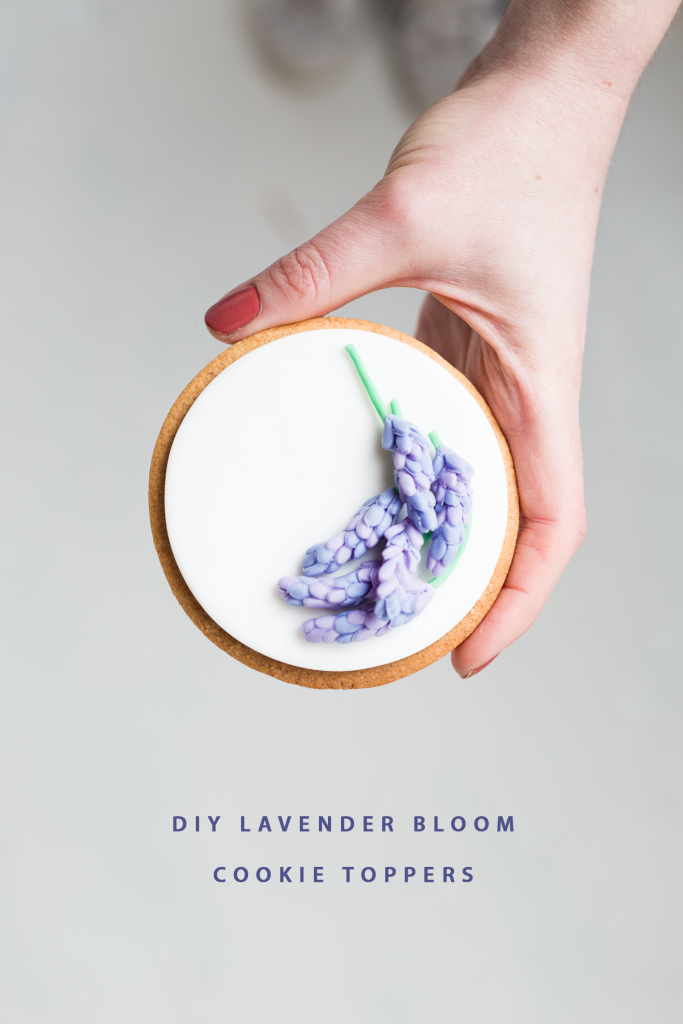 I've been having a thing for lavender recently. I love the scent. It's one of those things that literally makes me happy through my senses. It takes me back to childhood summers roller skating around the small cul-de-sac I lived on. It took us about three minutes to get from the big lavender bush just before the small hill, all the way round and right back round to that scent all over again. And we did this for hours. That smell reminds me of being carefree and out in the sun. It makes me want to dig out my old roller skates!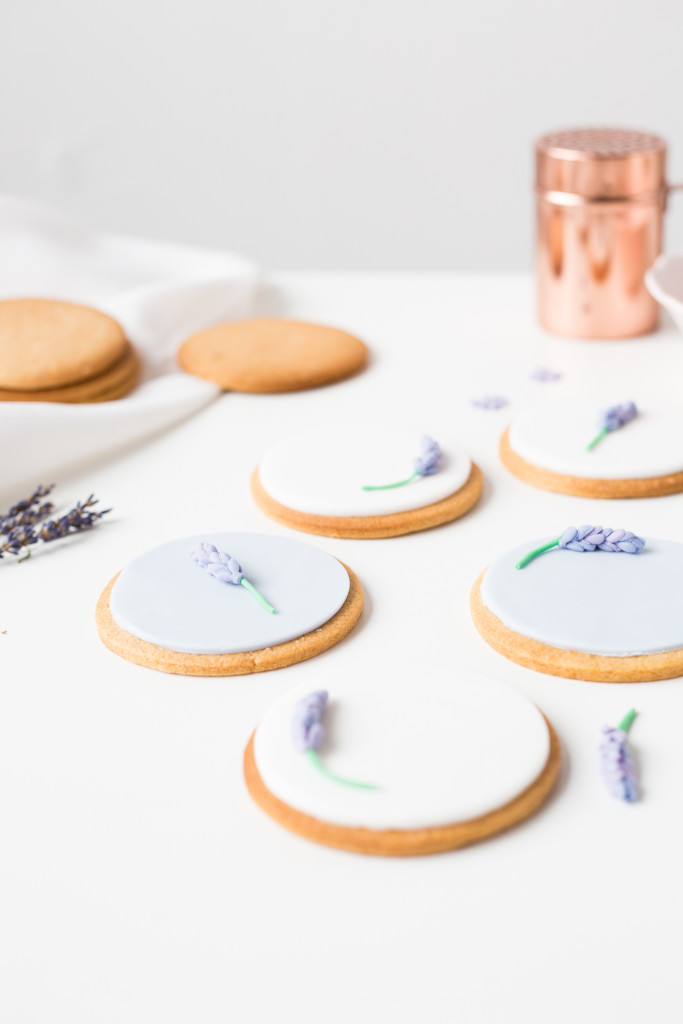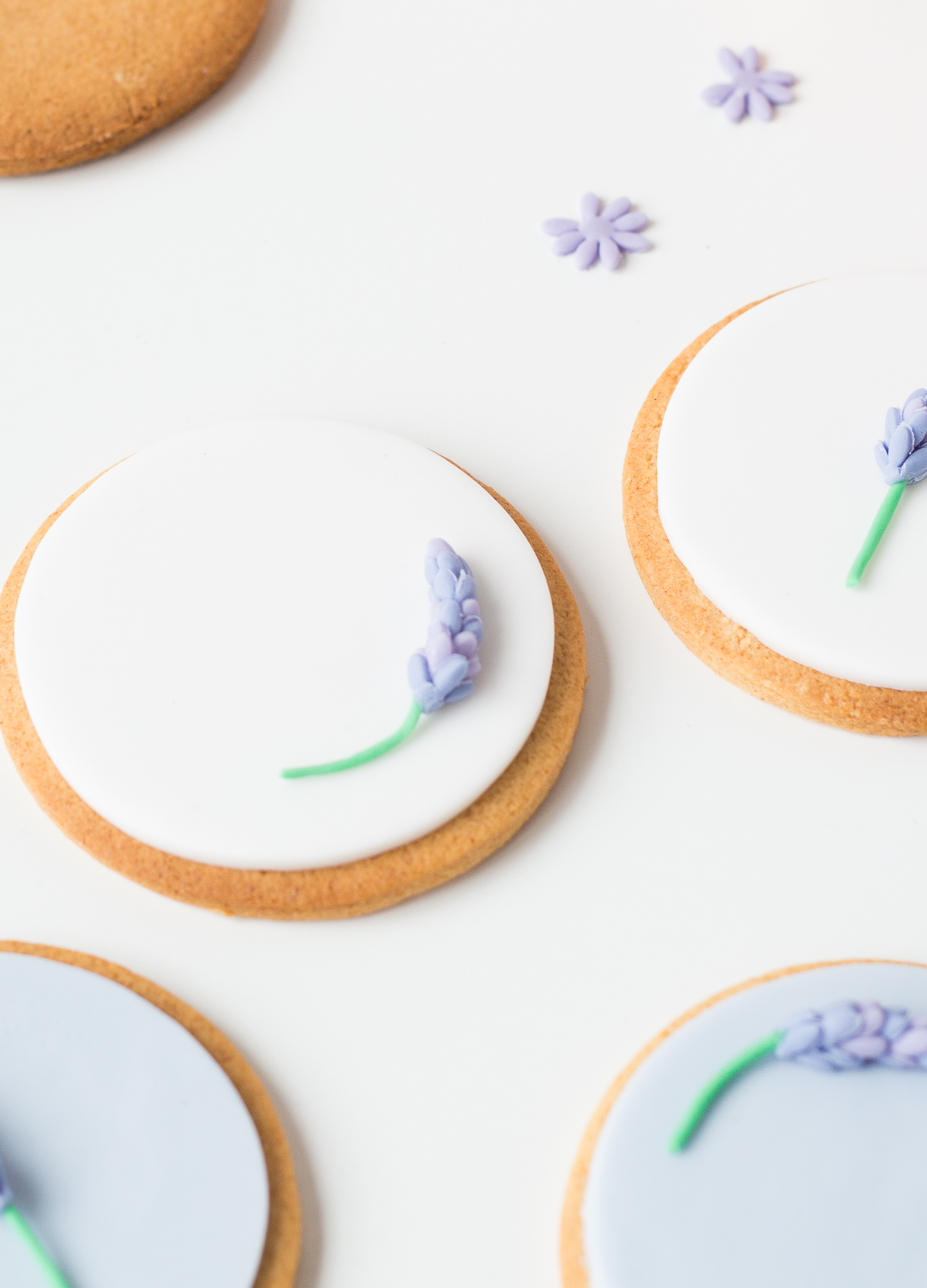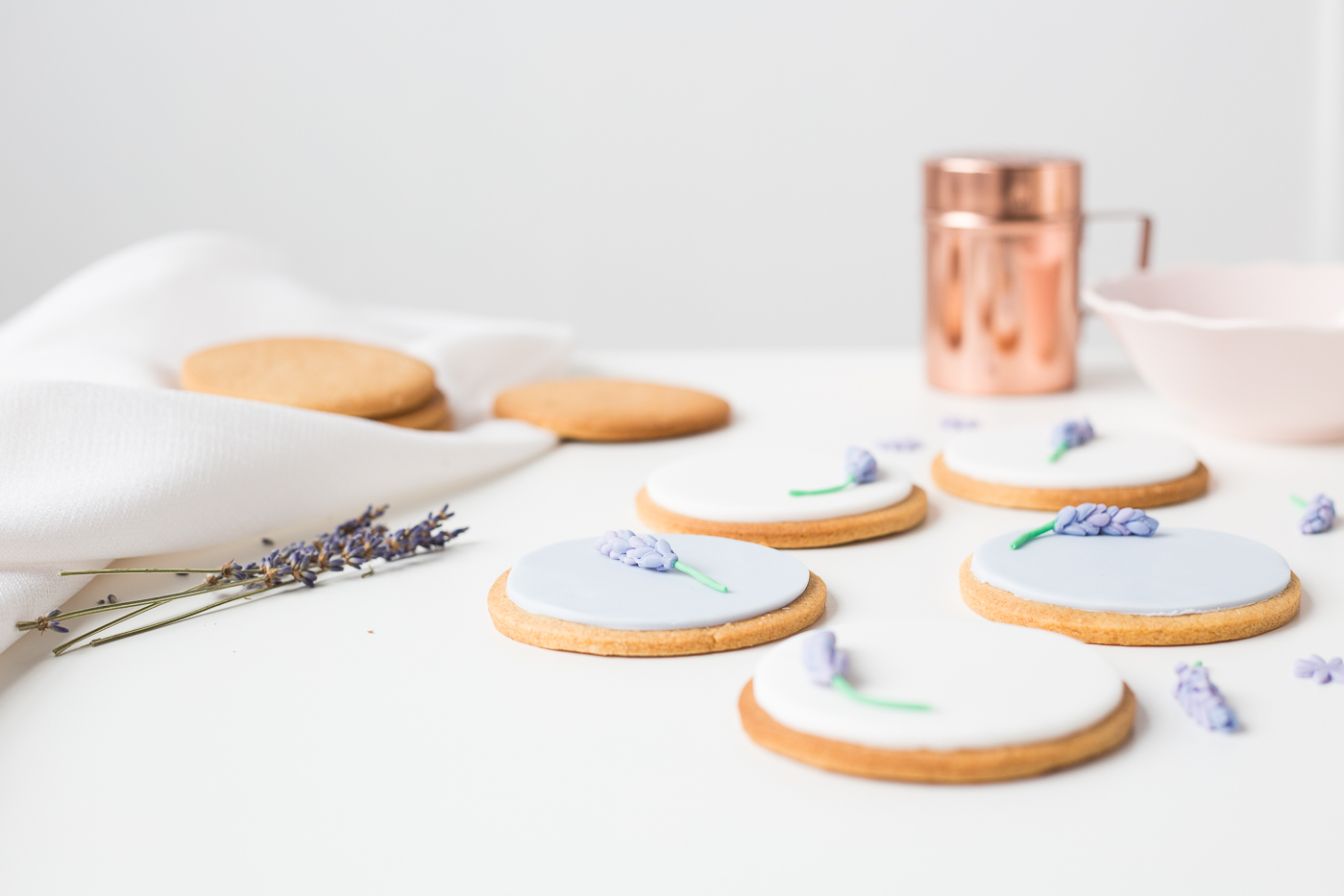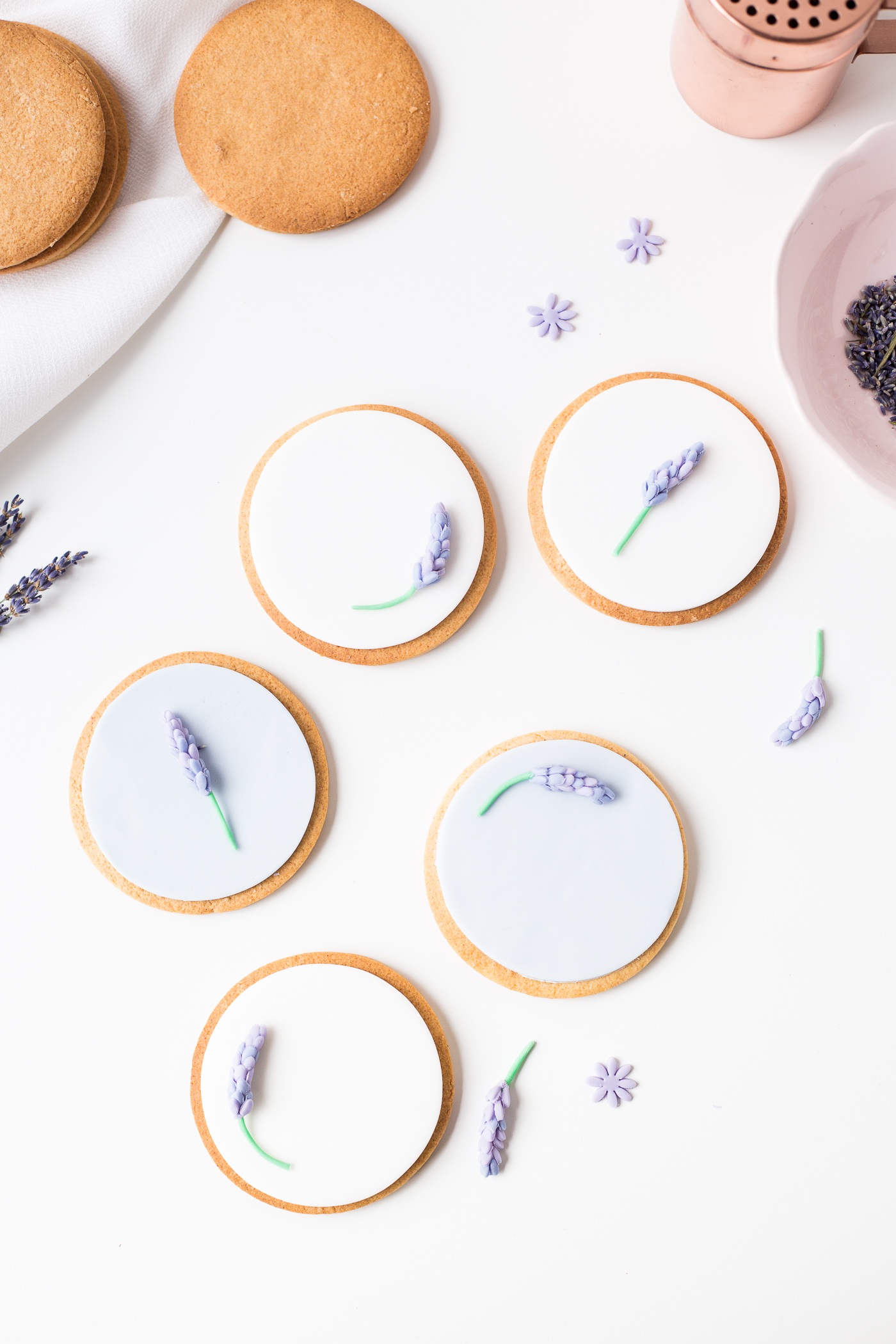 If you follow me on social media you'll have seen I've been working with my sister recently. As she is a baking force of nature it only seemed natural that we started making some of my sweeter dreams come true. First off these ginger and lavender iced cookies because of my previously mentioned love of Lavender of course. Rather than rehash a cookie recipe for you, I'll direct you to Nigella because we all know she's going to make a great biscuit! Just add half a teaspoon of ginger extract (or 1tsp if you love ginger) and cut into large circles.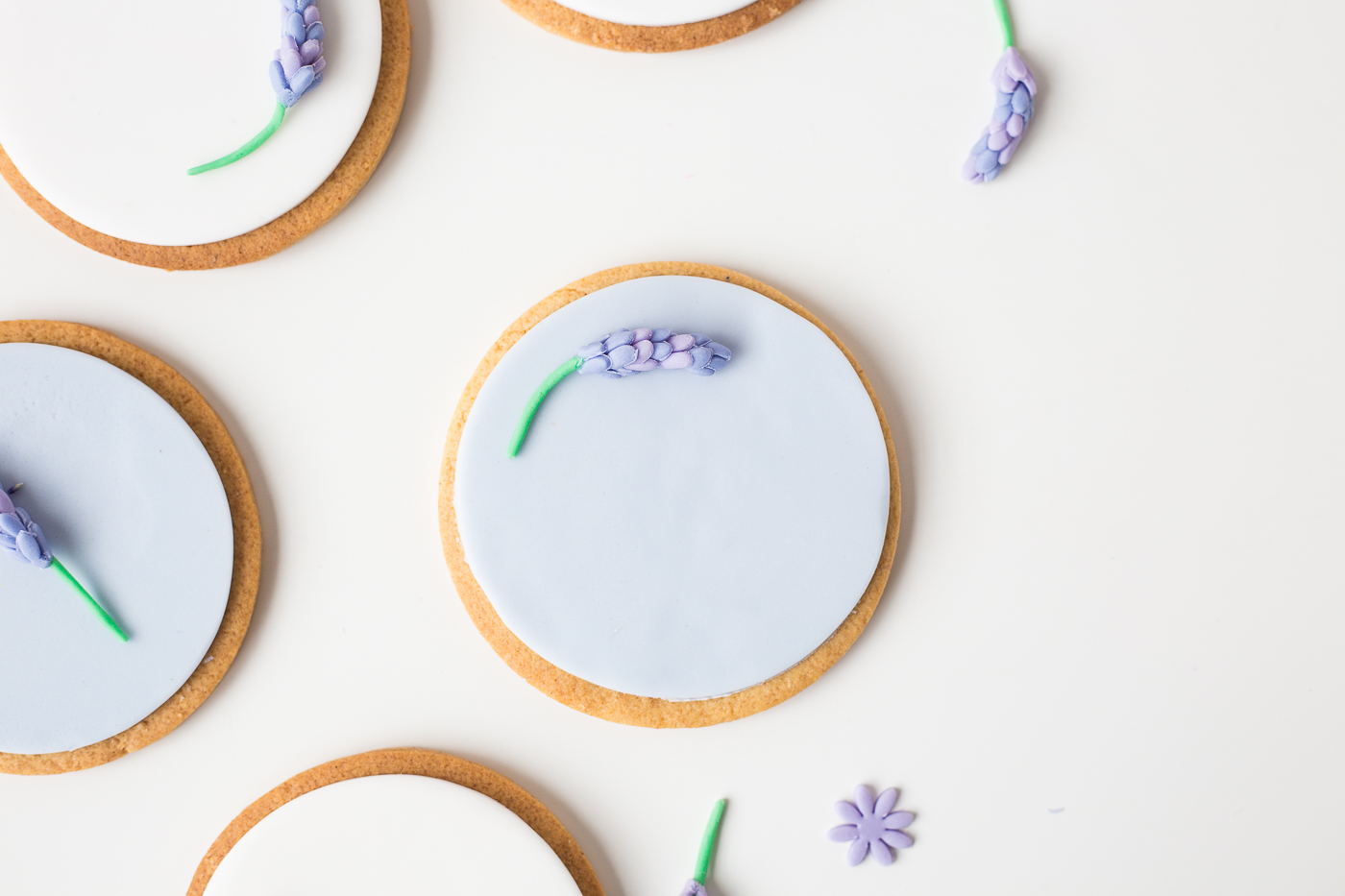 When the cookies are cool mix a couple of drops of lavender extract into your icing fondant. Roll out and cut into slightly smaller circles. Smooth them onto the top of the biscuits. Using the remaining icing mix make a ball of lilac and light blue.
Roll these out thinly and cut with a daisy plunge cutter. Slice these in half and starting from the top of the bloom wrap them into a lavender shape. It's easier if you use only three petals from the flower on the first row. Adhere each new wrap of petals with gum paste.
Roll out a stalk of green icing and attach to the bottom of the lavender. Make enough to cover your biscuits, then sit back and admire your handiwork quickly before they all mysteriously disappear..