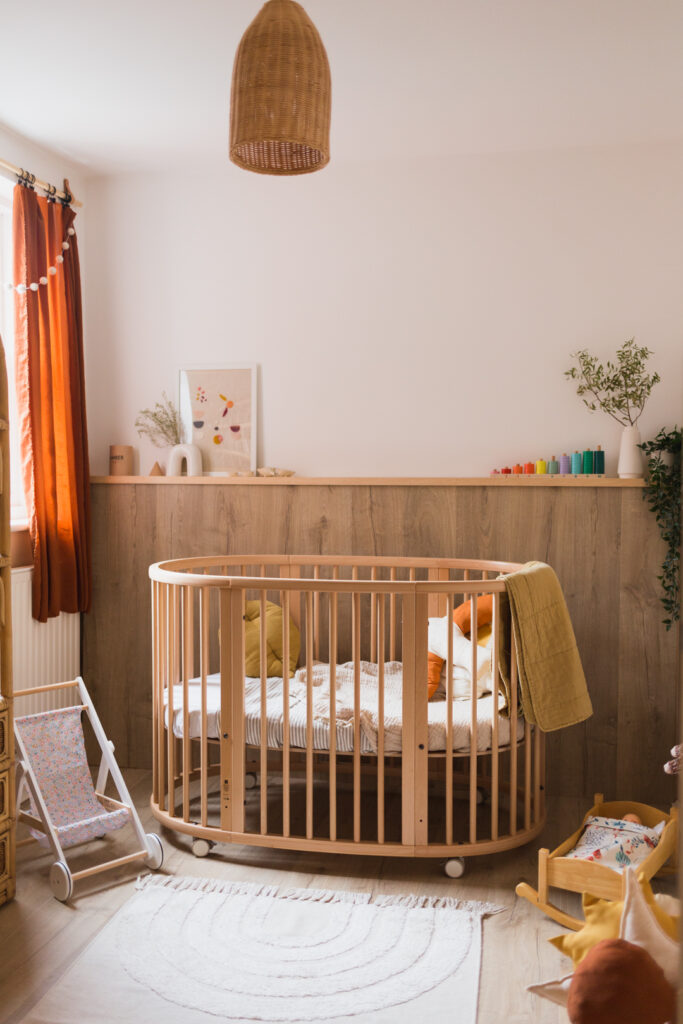 This post has been sponsored by Quick-Step.
Wooo, I'm starting this new year with what is definitely my favourite room makeover to date. Kids bedrooms are so much fun to design and even though Amber is no longer a baby really, she's still young enough to have more of a nursery style room than a more functional, older kids room (which is on the to do list for 2022 for the almost four year old!)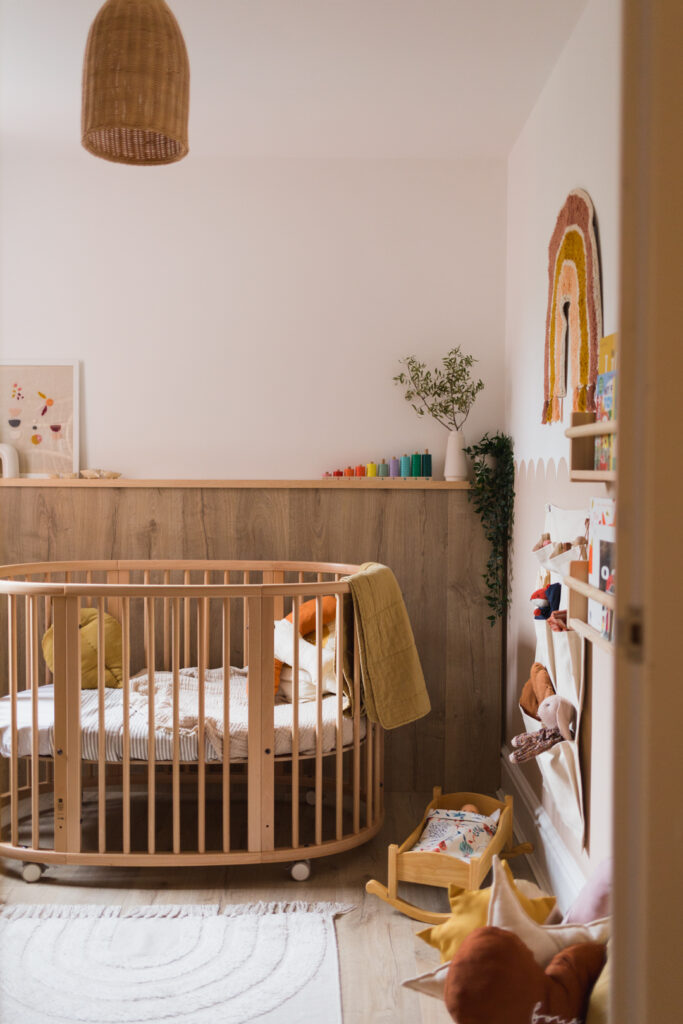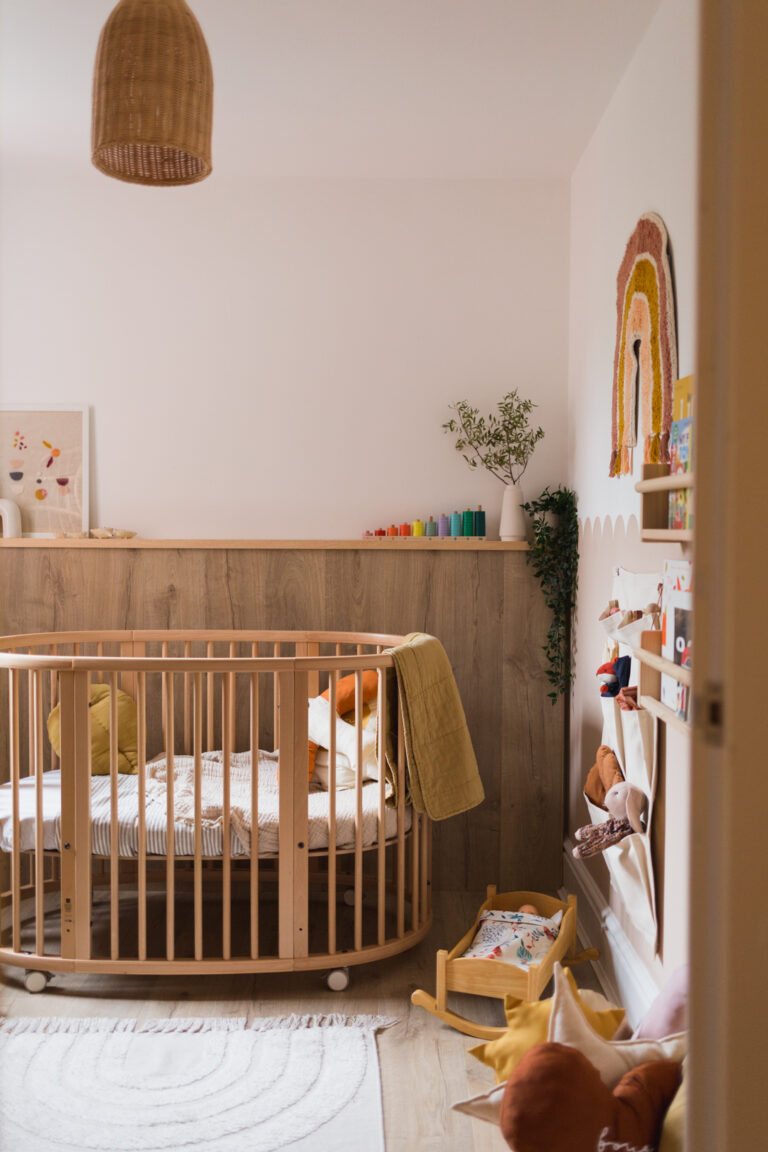 If you've been following this room makeover on Instagram then it might feel like it's taken forever to a, start and b, finish. And you'd be right! Living in a small home without a garage means if you need to move one piece of furniture you need to move another to create space, and another to make space for the second etc, etc, working down the line until you remove something from your home/achieve Tetris master level of interior design and everything somehow magically fits together again. So emptying an entire room has a massive knock on effect on the rest of the house and in turn we've had to find/create space for Amber's furniture going in and Alex's office furniture (and boxes of who knows what) coming out!

Add into the mix a newborn, severe long covid (for Alex, but he is recovering now) and minimal childcare through lockdowns, we've had to turn a simple room makeover into hundreds of tiny steps of moving and sorting on and on and on to complete the room. But even though this has felt frustrating, it is made 1000 times better now the work is done. Not only does Amber have such a beautiful room but the rest of the house suddenly feels so spacious and tidy and calm. I'm walking into rooms just to look at the space, sigh with relief and then leave again!
Anyway, back to Amber's bedroom. One year after she was born we finally had the room cleared and ripped out the carpet. Just in time for one big festive content push! (My busiest work period) Luckily I quickly got this stunning Quick-Step flooring in place before the chaos of Christmas kicked it.
I can't get over the quality of this laminate flooring. It feels so solid underfoot and is completely silent to walk on. No creaking or moving. I can easily creep out of the room once Amber is asleep without making a sound! Clearly for me this is one of the main benefits, but Quick-Step laminate has so many plus points to choose from! It's waterproof and easy to clean. This might not sound that important for a bedroom but… kids. They always surprise you, especially when it comes to their ability to trail mud. How does so much mud get on such little feet? Anyway, I'm so thankful to my past self for working so hard to fit that as one it gave me a gorgeous backdrop to photograph against. And as soon as Christmas was over I had a clear run to steam ahead with the rest of the room makeover.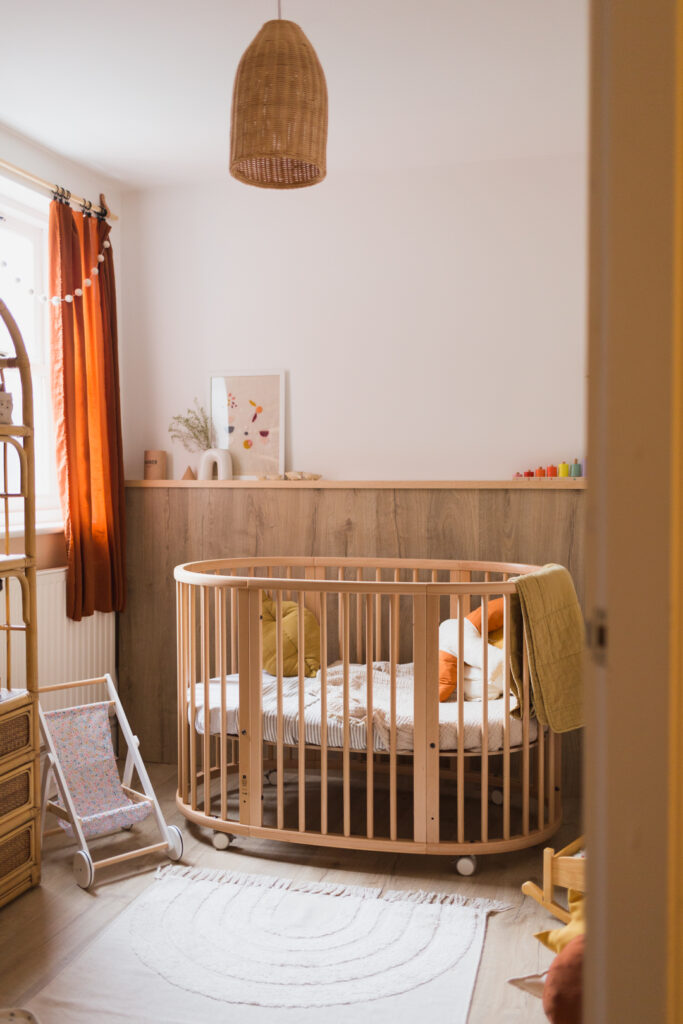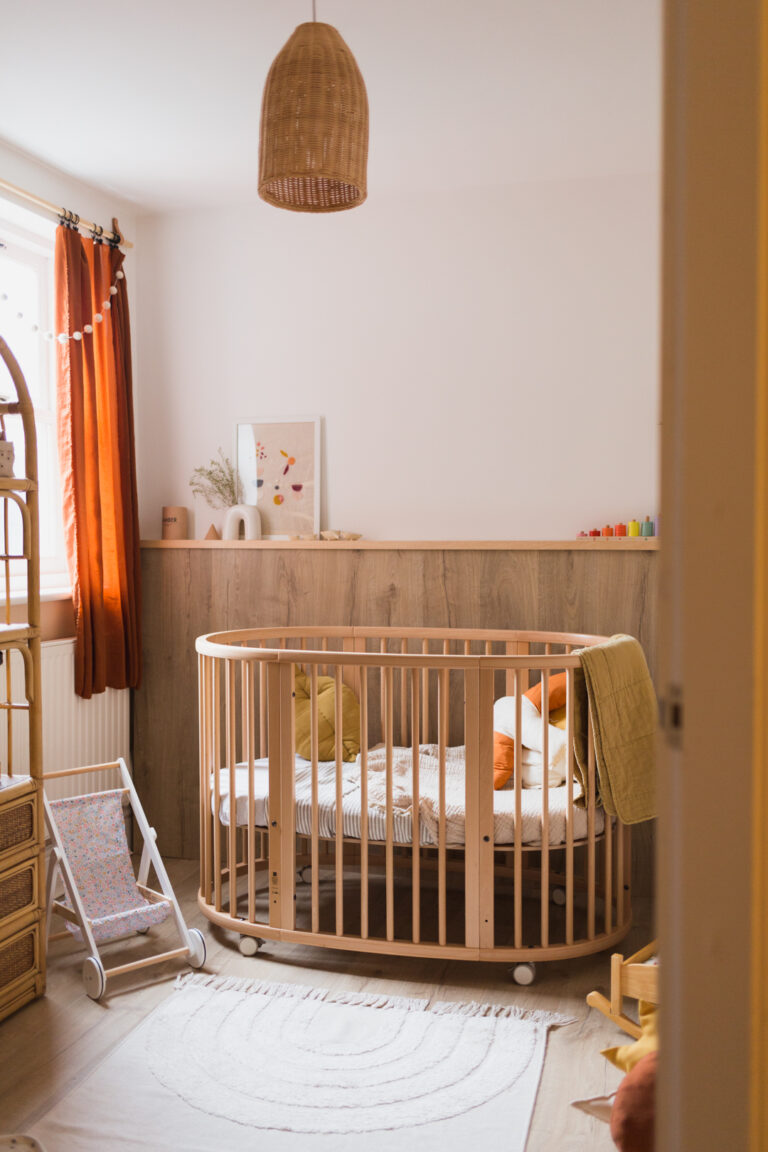 Laying the flooring was actually surprisingly quick, even with quite a few fiddly cuts in the room. I used the Long Island Oak Light which had a beautiful natural colour without any orange or yellow tones. One you get the knack of the click system it's easy to securely attach the pieces together without needing glue. It sits perfectly straight and even. It took just a few hours to put that in place and once it was finished I could work on the frame for the wall section.
(If you'd like to watch a very sped up video of me laying the floor and wall panelling click here!)
The frame was a very simple construction. It doesn't need to be pretty – it will be covered by the flooring! It just needs to create a secure mounting for the laminate pieces to sit against. I didn't want to take off the skirting so I decided to attach a strip of wood to the wall that was the same depth as the skirting board to work from. I attached this along the length of the wall at the height I wanted the panels to reach, using screws and rawl plugs.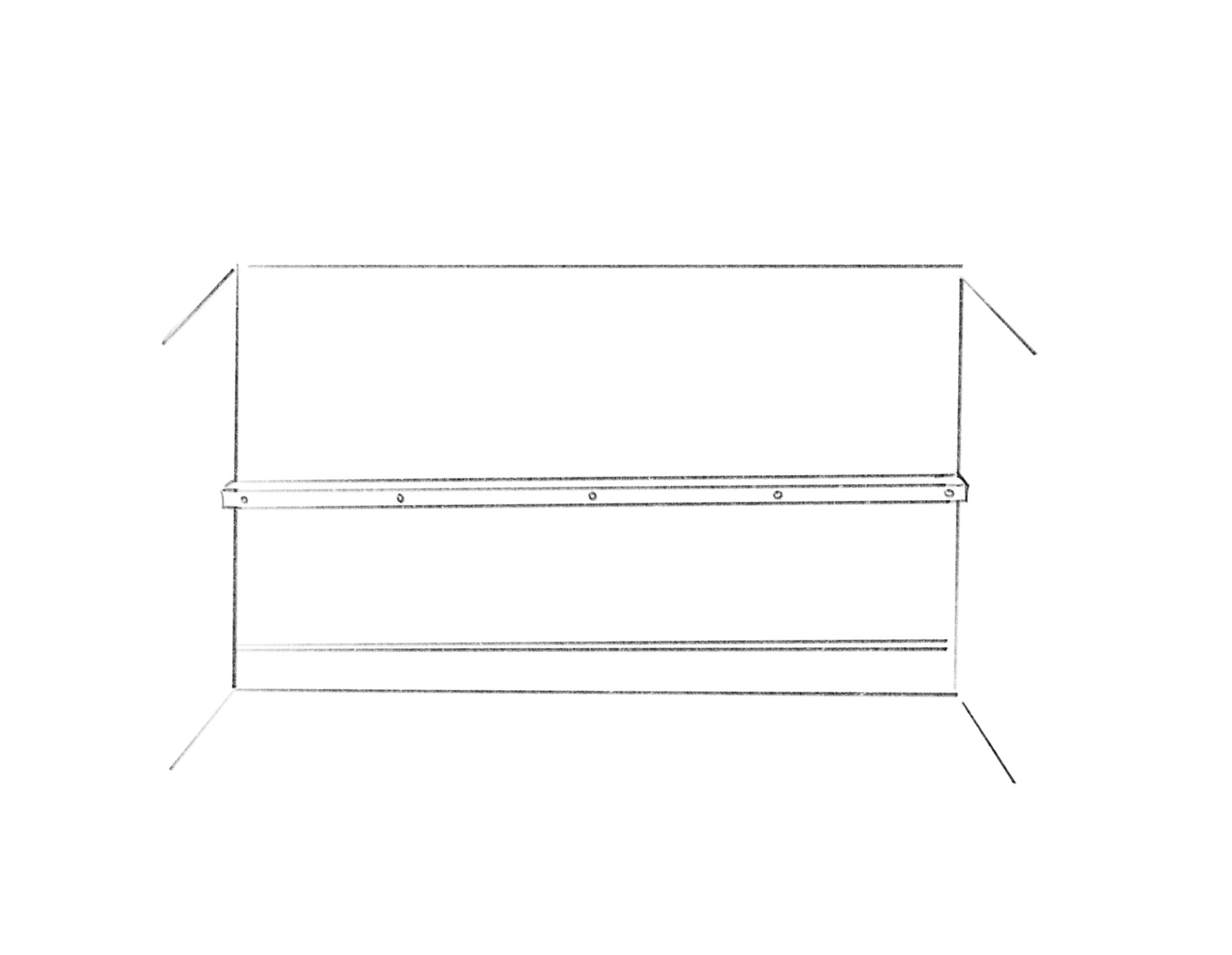 Then I placed five vertical battens along the wall at equal distances from each other. These each went from the floor to the top of the strip attached to the wall. Attach these to the horizontal strip at the top using wood screws.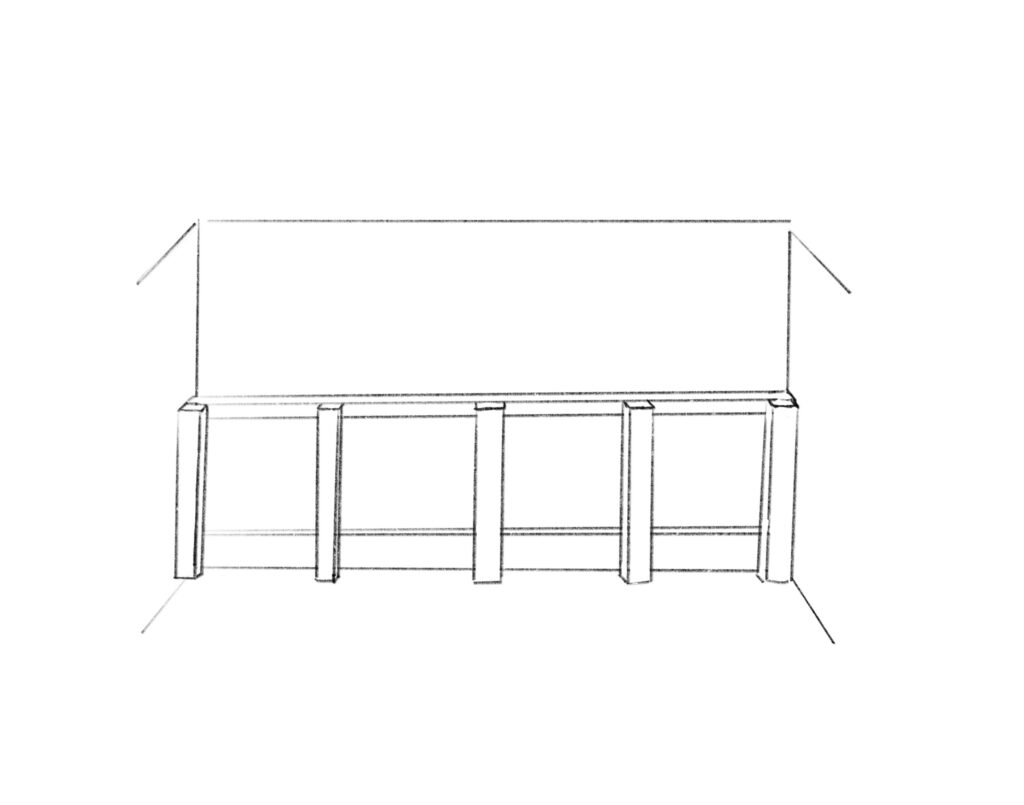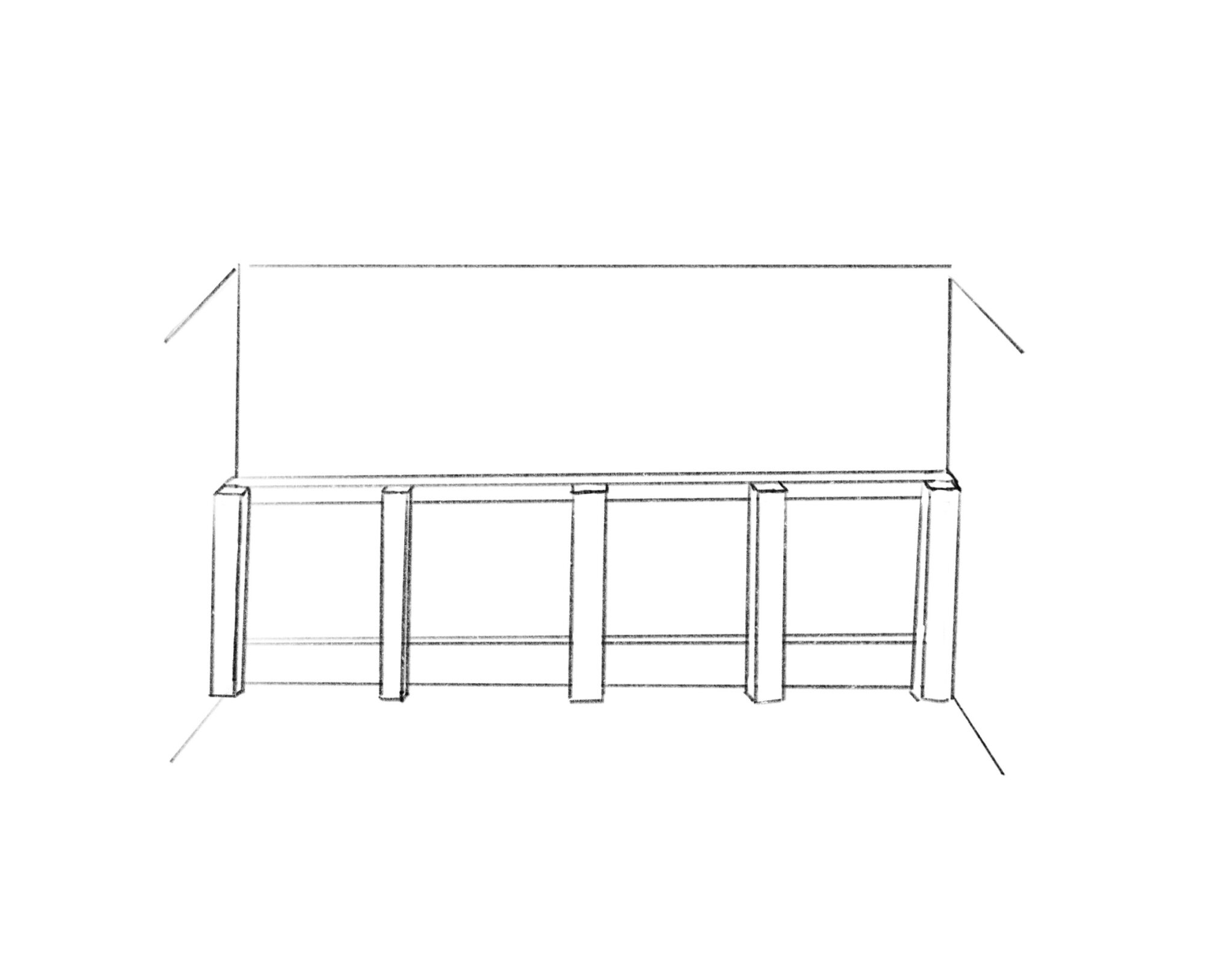 After using a spirit level to make sure these battens were straight I cut and attached horizontal beams in between the battens, staggering them to allow a larger area to secure the laminate pieces to.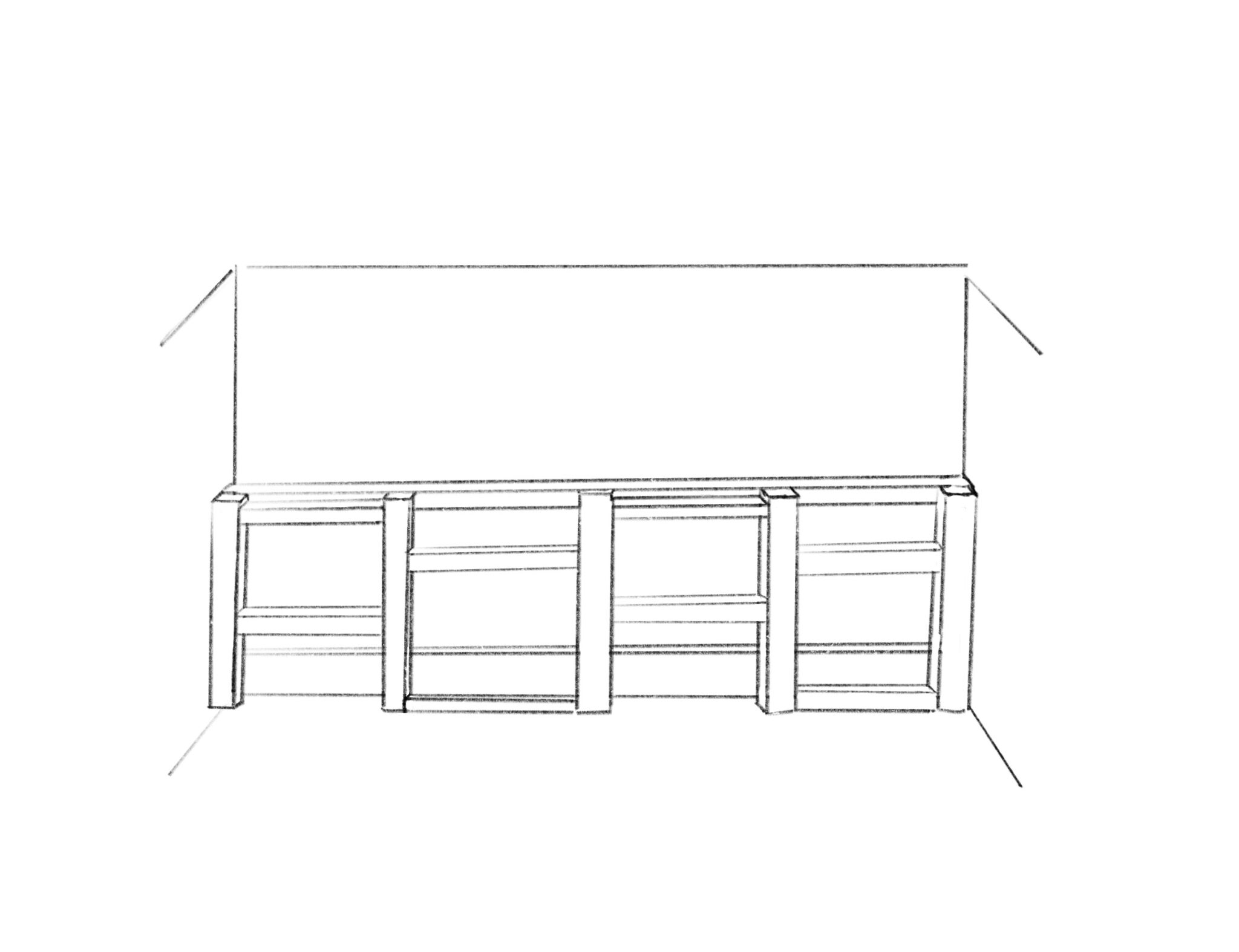 Now that the frame was ready it was time to cut and attach the flooring. I cut all the pieces the same size and secured the first panel in place using glue and a nail gun. I was working from right to left – in the same direction I laid the floor – so I made sure the piece was in the correct position to attach the second piece onto.

Then I simply worked along the frame attaching the panels as I went. I lined the frame with glue to secure the laminate in place and used my nail gun to add extra strength along points in the frame. After about 10 minutes the wall was finished and I could finally see the vision coming to life!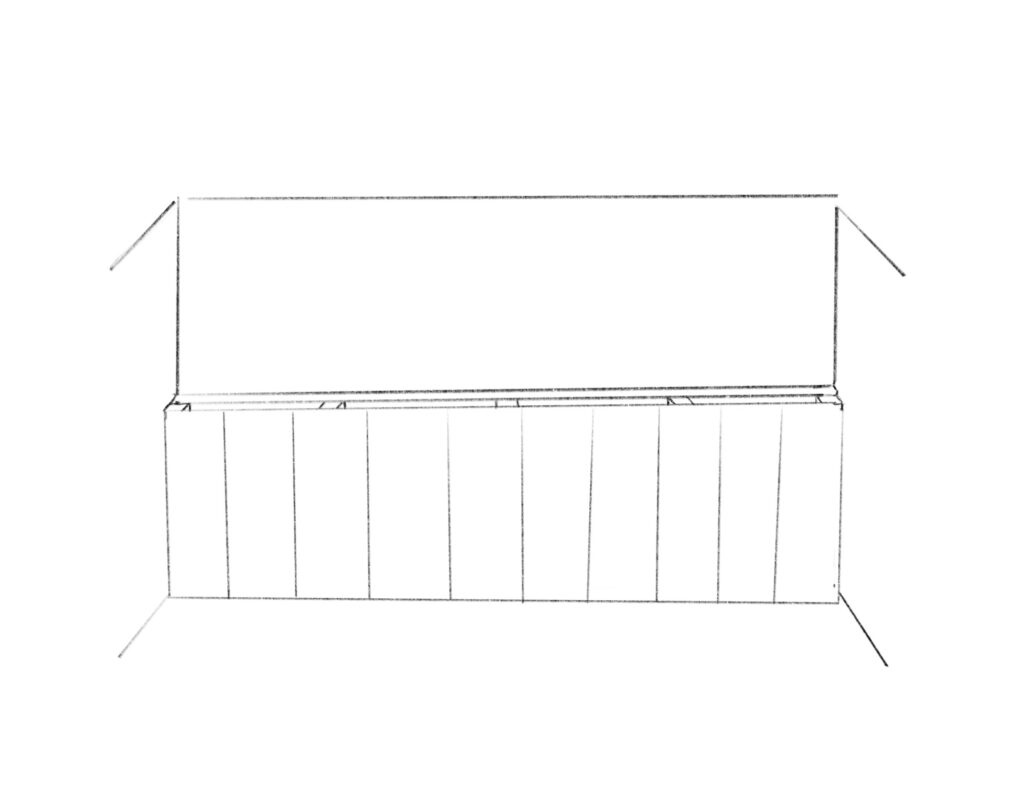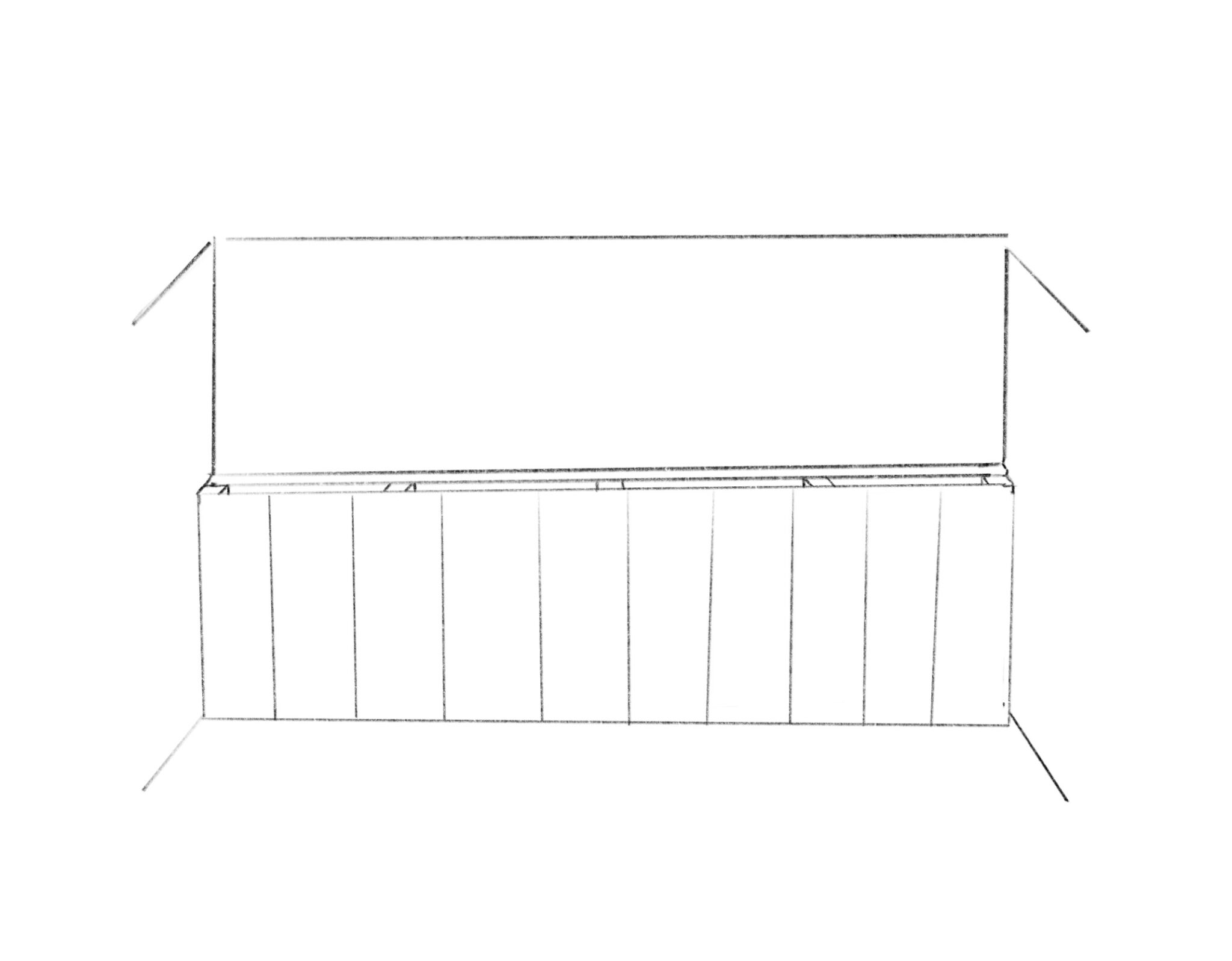 The final step was to create a small shelf. Luckily I found a piece of wood just slightly wider than the space between the laminate and the wall and attached a thin strip of wood to one edge creating an 'L' shape. Once in place this hid the top edge of the laminate.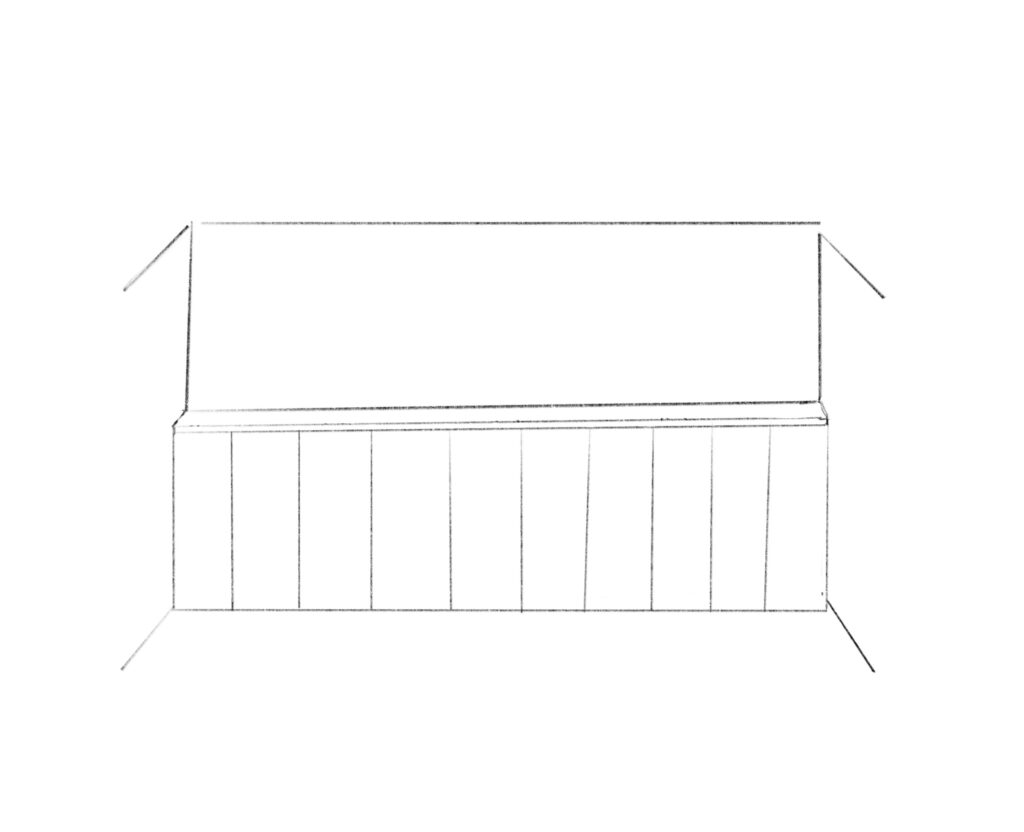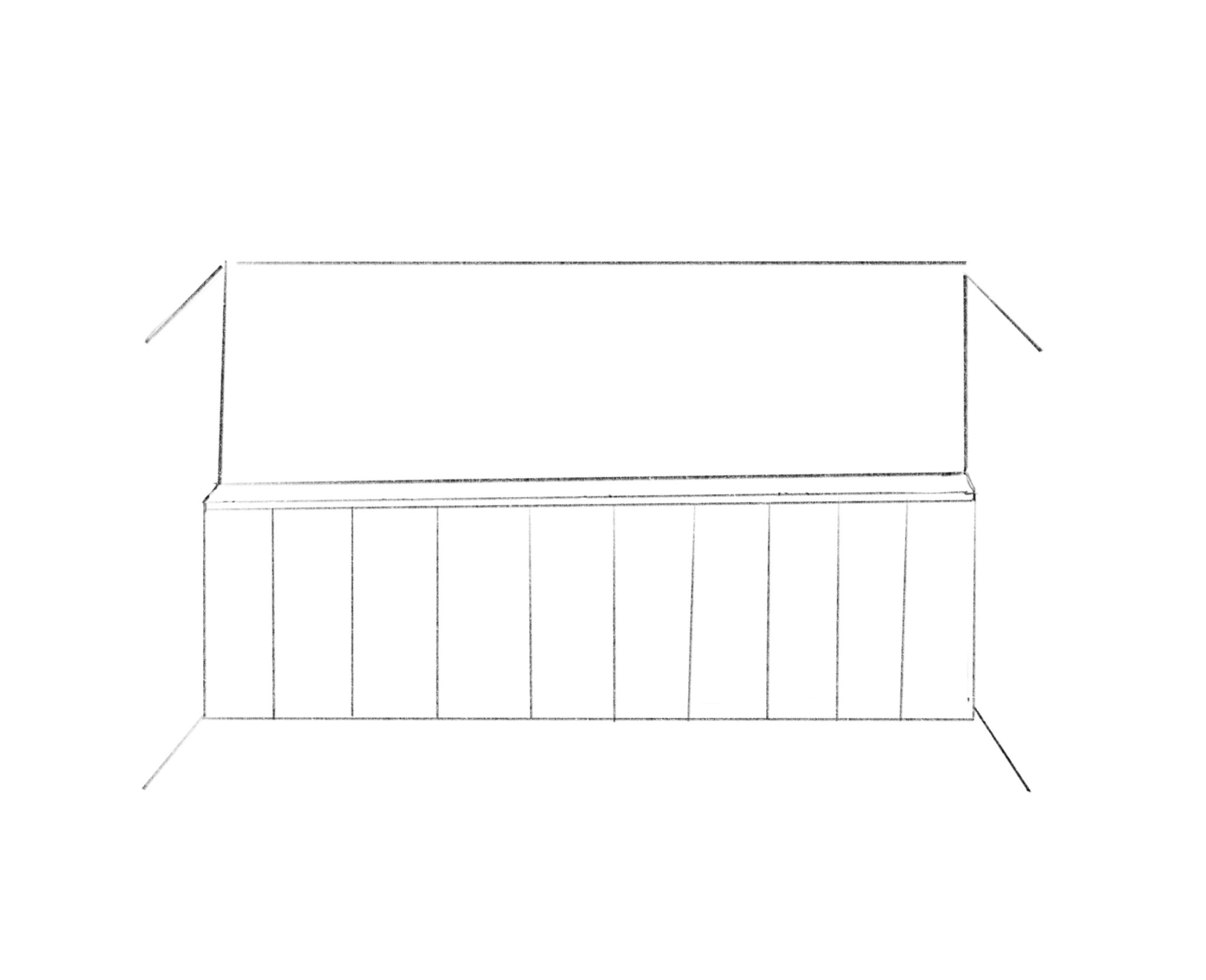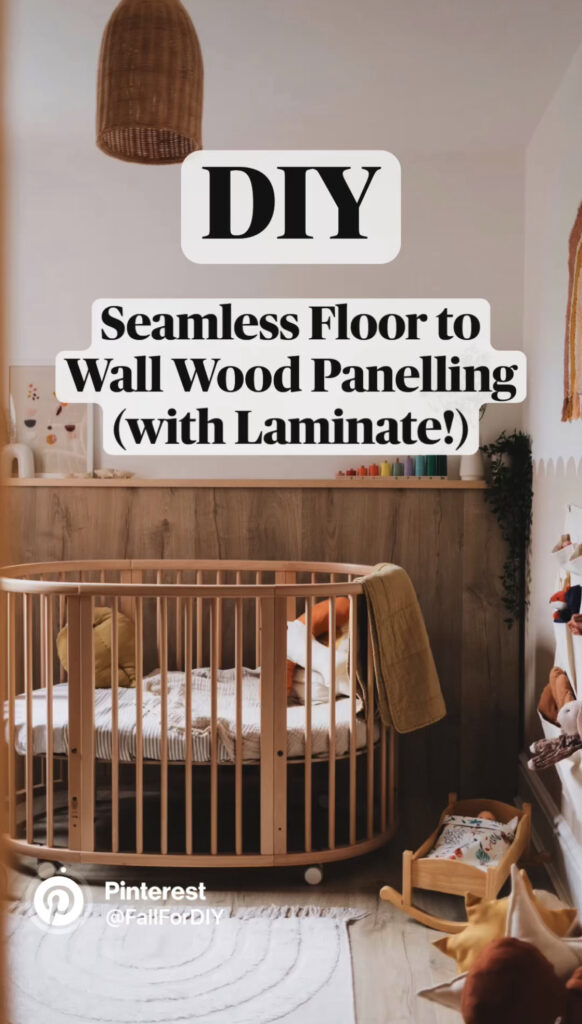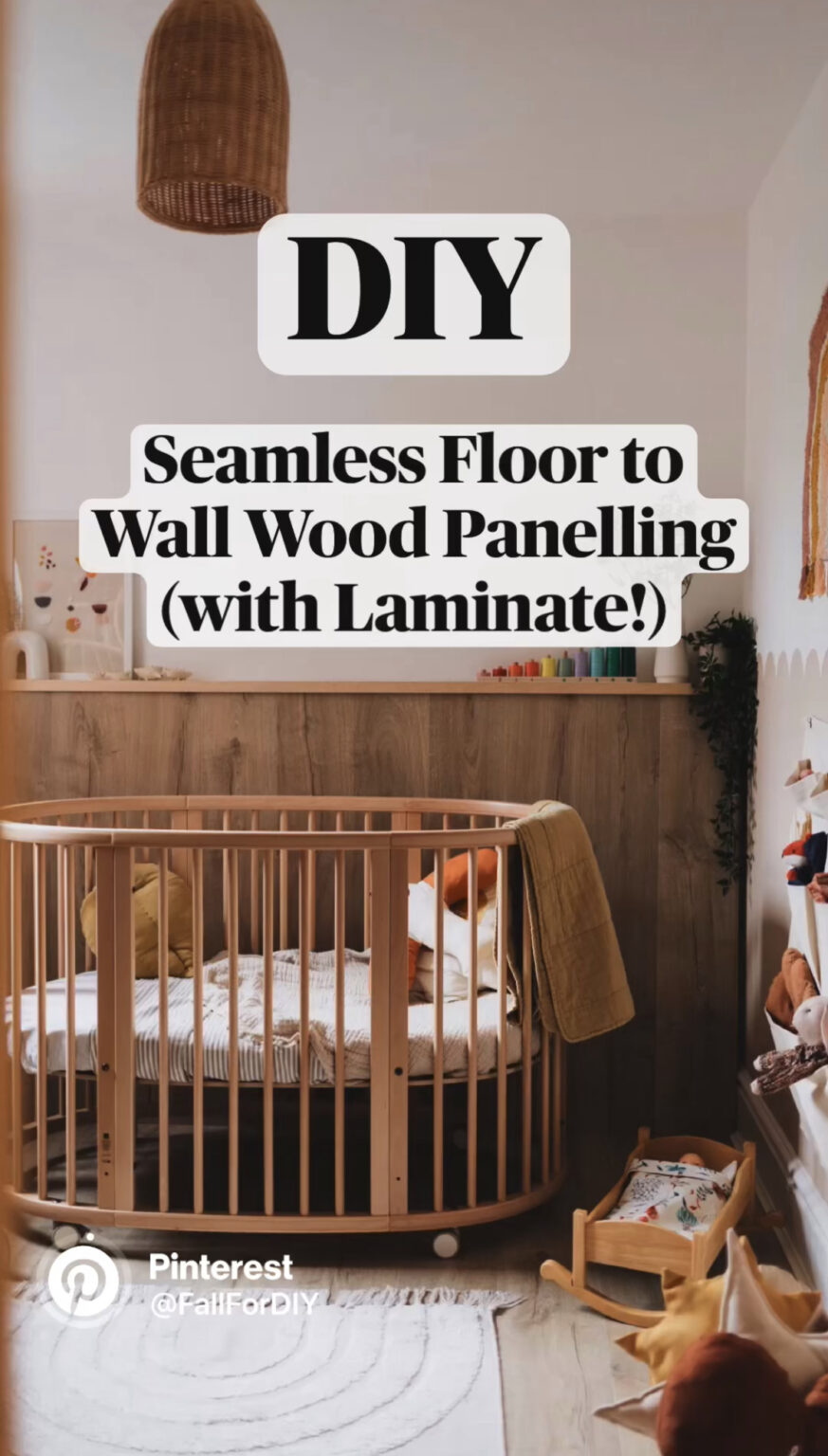 I absolutely love it! I think it's creates such a beautiful, natural vibe to this bedroom. The wood tones go fantastically well with the muted paint colour I wanted in this space, but would go equally well with something brighter or even a warm white. The shelf is so much fun to style and I hope she enjoys putting her treasures up on it as she grows older as much as I do now!