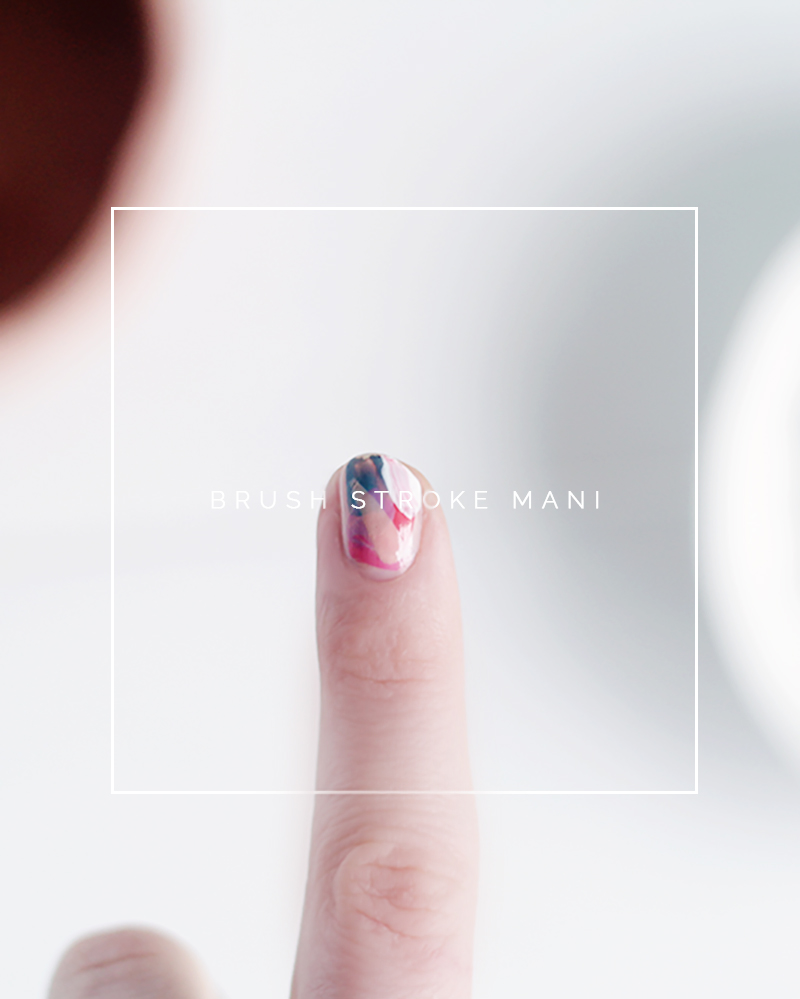 I've never really been that into drawn out beauty treatments and regimes. I buy face masks and conditioning treatments with the best intentions but often forget to use them regularly. That epilator is still sitting right at the bottom of the pile after just one use in 2007 (and NEVER again!) I want to make more time to treat myself and my body a little kinder, nourishing it with natural ingredients and covering myself head to foot with all the vitamins I need. What better day to do this than a Sunday? It's what they're for right!?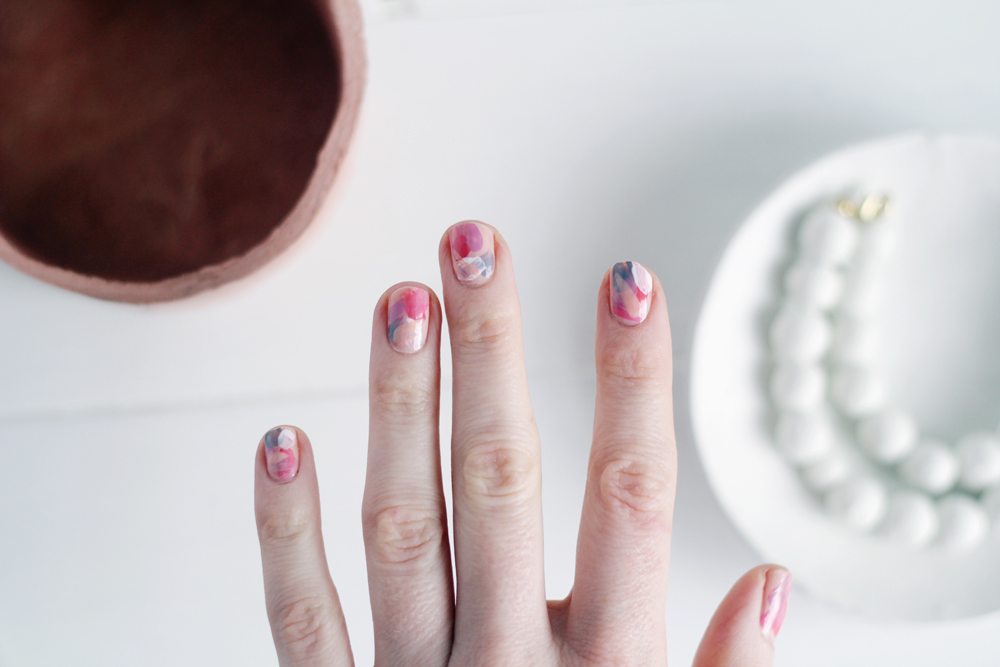 The one indulgence I do spend time on is painting my nails. So, yeah – I know what you're thinking. How is this good for you? This one is more of a mental treatment. I wrote all about my reasons behind the nails obsession over in this post and since I began making colourful, miniature pieces of art at my finger tips I've had so many ideas for designs to which you guys have responded amazingly with requests for tutorials. And when you ask you know I'm going to make it happen! First up DIY Abstract Brush Stroke Mani: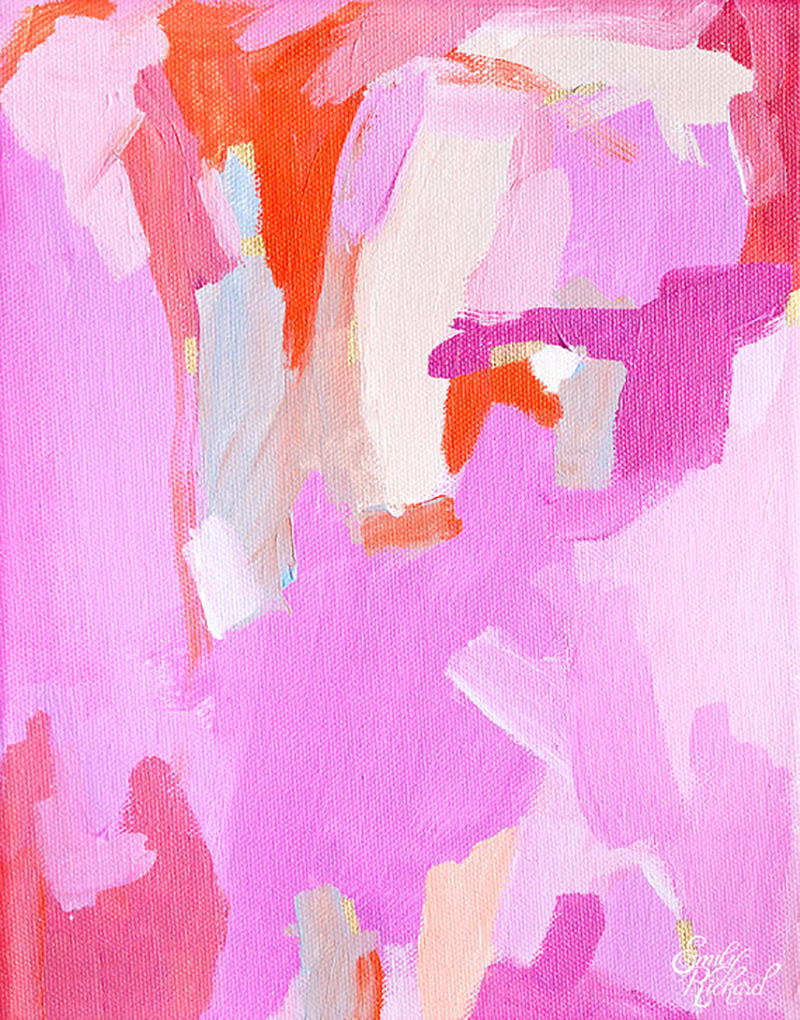 This design has been inspired by this amazing prints by Emmy Rickard. (Click the image to see more!)
Give your nails a base coat. Use a colour that is similar to your skin tone. Then using an old (and inexpensive) paint brush paint irregular brush strokes randomly across your nails. Wash the brush in nail varnish remover between colours.
I like to start with the darker colours and build up the design with the lighter colours over the top of them. Don't worry about leaving the nail varnish to completely dry between brush strokes. Some colour mixtures will create interesting and authentic patterns.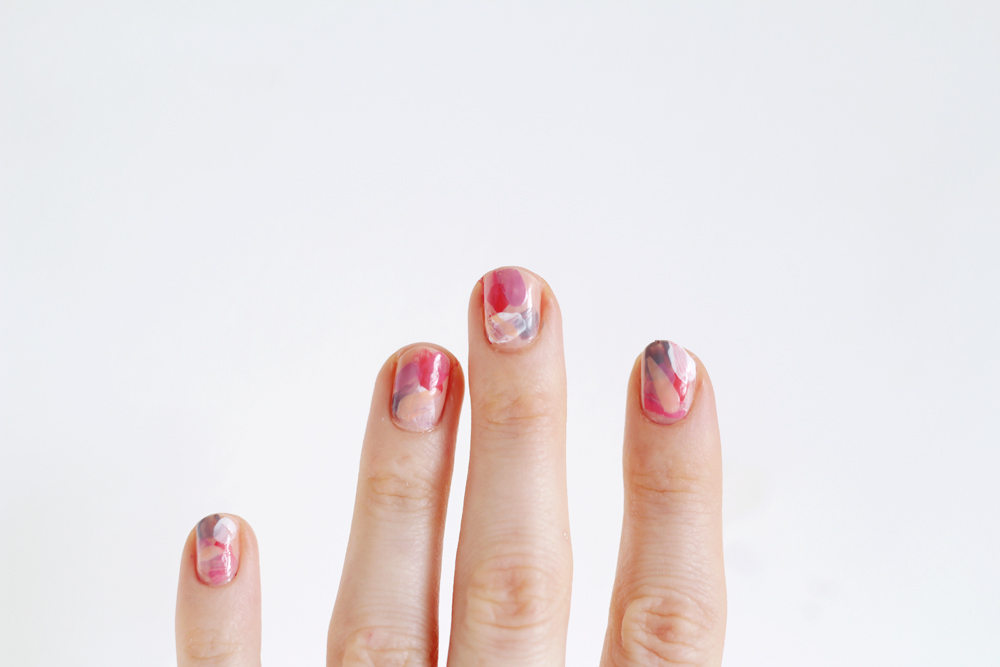 When you're happy with the design leave to dry fully and paint over a top coat.