There are a lot of reasons to make your own chains. If it's to replace tarnished or broken chains, change the look of a necklace or just whip up something quick before a big night out you'll definitely appreciate this little snippet of knowledge. Making necklace chains like this involves using jump rings. For an expert way to use these check out my post on How to Open and Close Jump Rings like a Pro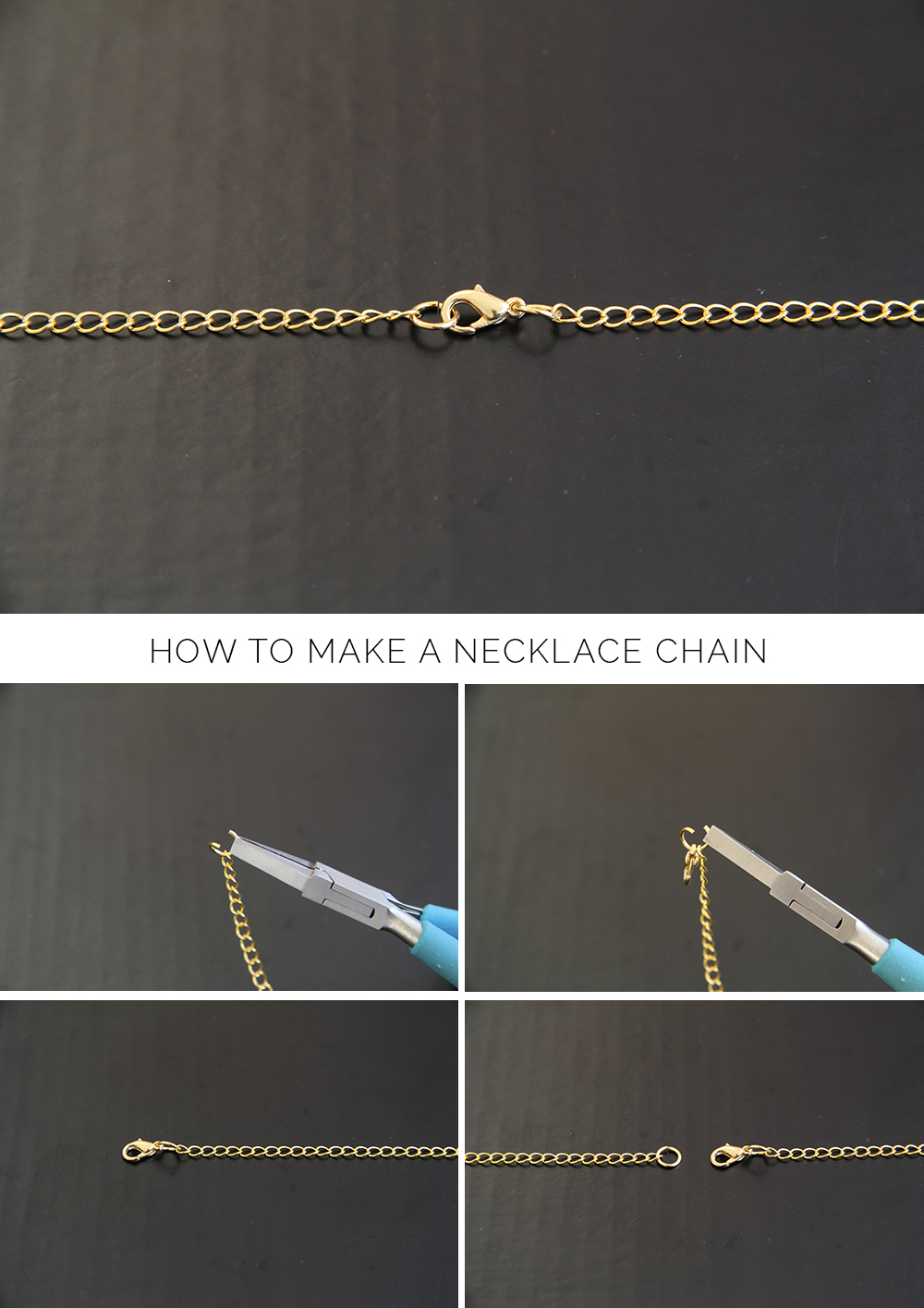 Instructions:
1. Open a jump ring. Put one end of the chain and your chosen clasp (I've used a lobster clasp) onto the jump ring. Close the ring.
2. Open another jump ring and thread on the other end of the chain. Close the jump ring again.
That's it! So simple once you know how right? Hope you're all having a great weekend!