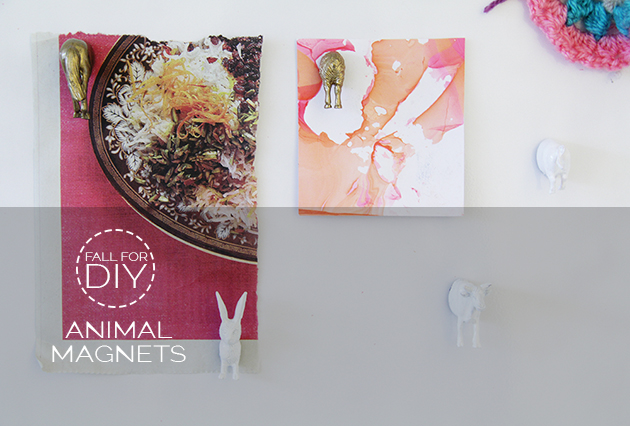 Christmas crackers always need a little humour, so add a few giggles over the table with a gold horses ass magnet! Or maybe they prefer a rabbits tail to hold up their shopping list? Either way, these are dead easy to make and are perfect for adults and children alike. Winner!

Instructions:
1. Saw the plastic animals in half and sand the 'insides' to create a flat surface.
2. Spray with coloured spray paint and leave to dry.
3. Glue magnets onto the flat surface with strong glue.
I think the gold goat is my favourite. I love those ram horns!
Remember to come back tomorrow for more cracker/stocking filler DIY ideas. If you need a little reminder come over to Fall For DIY Instagram for visual updates and things I think are awesome!